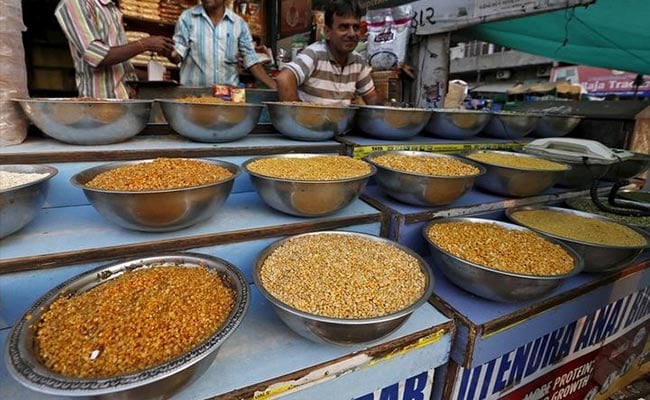 Patna:
There would be no shortage of pulses from next year as the government is taking several steps to boost the production, including talks with Brazil to produce pulses for India, union food minister Ram Vilas Paswan said today.
"Talks are on with Brazil to produce pulses on its soil for us (India) and if an agreement is reached with Brazil to produce pulses on its land, there will be no shortage of pulses in the country," Mr Paswan said.
The minister said he had discussion with Brazil's Agriculture Minister and other officials in this regard.
Brazil has two and half times more land than India but it produces pulses on only 6 per cent of that, he said while talking to reporters on the sidelines of national executive meeting of Federation of Press Trust of India Employees Unions.
He said India has offered to give seeds for pulses besides sending a team of trained people to Brazil for helping in pulses cultivation.
There is the possibility of signing of an agreement in this regard in October as Brazil's President is scheduled to visit India at that time, he said.
The agreement with Brazil would be signed on the lines of one that was done with Mozambique in which there will be no role of any private agency.
Mr Paswan, who was on a visit to Brazil to study its food security policies and programmes recently, said he would send a report to Prime Minister Narendra Modi on his tour.
The government has taken other steps to boost pulses production in the country, the minister said, adding the Minimum Support Price (MSP) of pulses was hiked from last year's Rs 275 per quintal to Rs 425 per quintal.
Holding back-to-back drought years responsible for poor production and heavy dependence on import of pulses, he said for the first time the production area of pulses has gone up in the country due to the centre's efforts that included the hike in minimum support price.