New Delhi:
Two more JNU students accused of sedition, Umar Khalid and Anirban Bhttacharya, were asked by the Delhi High Court today to surrender and were not given any protection from arrest.
The students had moved the High Court for protection to surrender and requested that they be allowed to do so at a secret location. They cited the attack on their
arrested comrade Kanhaiya Kuma
r, who was
attacked last week when he was being taken to court
for a bail hearing.
The police, however, told the court that they would not be able to manage law and order at a location chosen by the students.
The court said: "You can't use your whim and fancy. You have to follow the procedure, surrender or arrest. You have to be produced before a magistrate and he will decide whether you go into police custody or jail."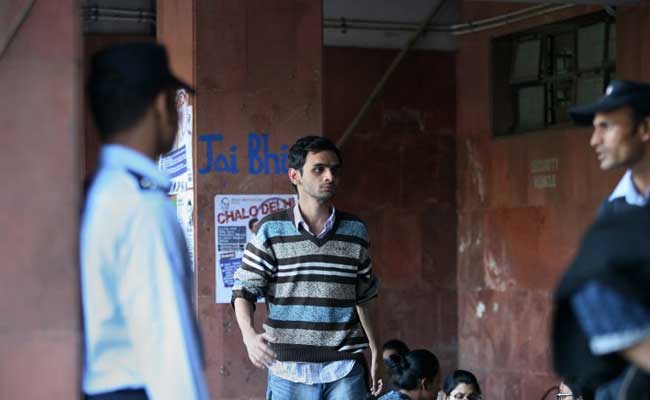 Till tomorrow, the students have no protection from arrest, so they can be arrested any time.
Umar Khalid and Anirban have been accused of organizing an event on February 9 to mark the anniversary of the hanging of terrorist Afzal Guru, in which anti-India slogans were raised.
Kanhaiya Kumar was arrested earlier this month for his alleged role in that event. He is in the Tihar Jail. His bail plea will also be heard by the high court tomorrow.
On Sunday night, Umar Khalid, Anirban and three other students accused of sedition, missing for days, showed up on the JNU campus and challenged the police to arrest them. The police were not allowed to enter the campus and said the students must surrender.