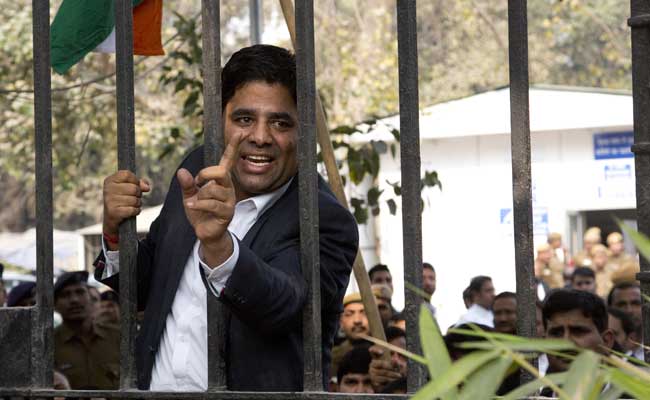 Highlights
TV sting shows lawyers bragging about beating Kanhaiya Kumar in custody
The 2 lawyers also claimed that they had the full support of the police
Senior police officials declined to comment until the video is verified
New Delhi:
In a sting operation aired by a news channel, three lawyers accused in last week's court violence are heard bragging that they thrashed JNU student Kanhaiya Kumar for three hours while he was in police custody.
In the secretly filmed video
broadcast on the channel India Today on Monday,
the lawyers purportedly also claim they beat Kanhaiya Kumar so hard that he "wet his pants".
The Supreme Court today agreed to hear a petition that seeks action based on the TV sting that purportedly features Vikram Singh Chauhan, Yashpal Singh and Om Sharma - the most prominent of the lawyers involved in the assault on JNU students, teachers and journalists last week.
The lawyers are heard saying they spared the student only after they forced him to shout a slogan praising India. They purportedly also talk about plans for a "bigger attack" next time.
Yashpal Singh is heard declaring that he would refuse bail in court just so that he could go to jail and beat up Kanhaiya Kumar again. The lawyers also appear to claim that the police told them that "had it not been for their uniform, they would have joined us."
Senior police officials have refused to comment on the video without verification.
The police had issued notices to the three lawyers after the court attacks. Om Sharma turned himself in and was arrested. The other two are yet to appear before the police.