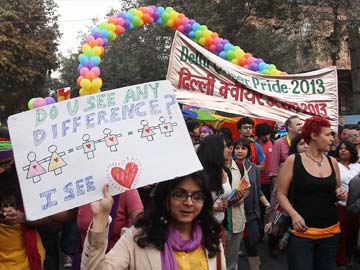 New Delhi:
In a decision that will have a far-reaching implication for gays, lesbians and transgenders across the country, the Supreme Court will today pronounce a crucial verdict on whether homosexuality should be treated as a criminal offence.
The top court will deliver its order on petitions challenging the landmark Delhi High Court judgment of 2009 decriminalising homosexuality. In a historic verdict, the court decriminalised homosexuality while reading down Section 377 of the Indian Penal Code and ruled that sex between two consenting adults in private would not be an offence.
Several petitions against the order were filed by anti-gay rights activists, social and religious organisations against the High Court order.
Senior BJP leader BP Singhal, who died last year, had challenged the verdict calling it illegal, immoral and against the ethos of Indian culture.
Religious organisations such as the All India Muslim Personal Law Board, Utkal Christian Council and Apostolic Churches Alliance also filed appeals against that verdict.
The Supreme Court had reserved its order in March last year, after day-to-day hearing in the case lasted an entire month. While hearing the appeal, the top court had pulled up the Centre for its "casual" approach in dealing with homosexuality and expressed concern over Parliament not discussing such issues and instead blaming the judiciary for its alleged overreach.
During the arguments, the Centre told the top court that the anti-gay law in the country was a result of the British colonialism and that the Indian society was more tolerant towards homosexuality.
Interestingly, it was a complete u-turn by the Centre which had strongly opposed the decriminalisation of homosexuality before the High Court, calling it "unnatural, immoral and reflection of a perverse mind."