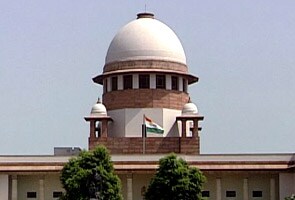 New Delhi:
The Supreme Court will today hear a plea filed a victim of acid attack on the regulation of sale of the chemicals at the retail level. Last week, the court had slammed the Centre for not coming up with a plan to control the sale of acid.
Laxmi, whose face and other body parts were disfigured in the acid attack, had a PIL in 2006. A minor then, Laxmi was attacked with acid by three men near Tughlaq road in New Delhi as she had refused to marry one of them.
Her PIL sought framing of a new law, or amendment to the existing criminal laws like IPC, Indian Evidence Act and CrPC for dealing with the offence, besides asking for compensation. She had also pleaded for a total ban on sale of acid, citing increasing number of incidents of such attacks on women across the country.
During a hearing in April, the Centre had assured the Supreme Court that it will work with the state governments to formulate a plan before the next hearing on July 9. However, it failed to do so, which angered the court.
However, when the Centre failed to produce a plane, the Supreme Court warned that it will intervene and pass orders if the government failed to frame a policy to curb the sale of acid in order to prevent chemical attacks. "Seriousness is not seen on the part of government in handling the issue," the bench headed by Justice RM Lodha had said.
Earlier, in February, the court had directed the Centre to convene in six weeks a meeting of Chief Secretaries of all states and Union Territories to hold discussion for enacting a law to regulate the sale of acids and a policy for treatment, compensation and care and rehabilitation of such victims.