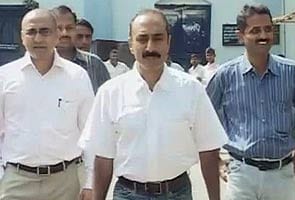 New Delhi:
In what can be seen as relief for Indian Police Service officer Sanjiv Bhatt, the Supreme Court today stayed all proceedings against him in an FIR filed by Gujarat advocate general Tushar Mehta.
The advocate had alleged that Mr Bhatt had hacked his email account and extracted some important information.
IPS officer Sanjiv Bhatt is best known for alleging that Chief Minister Narendra Modi had asked state police to go slow against Hindus in the 2002 Gujarat riots and to allow them to "vent their anger".
In March last year, he sent an affidavit to the Supreme Court alleging that at a meeting in February 2002, Mr Modi had told senior policemen not to interfere when rioting mobs were attacking largely-Muslim neighbourhoods. The chief minister and other police officers, who were part of the meeting, have said Mr Bhatt was not present at the session where Mr Modi, he alleges, made these comments.
Mr Bhatt has claimed that he was persecuted for taking on Mr Modi. He was suspended in August last year by the state's Home Ministry for not showing up at work, for misusing his official car, threatening a constable and for involvement in an Arms Act case.