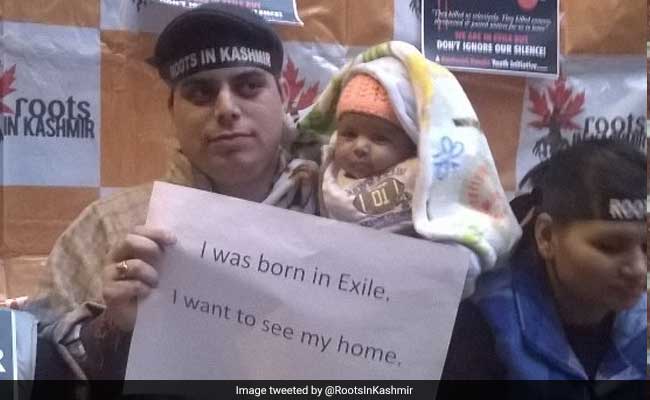 New Delhi:
The Supreme Court today refused to re-open investigation in 215 cases relating to the murder of more than 700 Kashmiri Pandits in Jammu and Kashmir in the 1990s, which led to a mass exodus of people from the community. The petitioner had sought that separatists like Yasin Mailk and Bitta Karate, named in the first information reports (FIRs), be investigated and tried for the murders, which they said were never solved.
The judges, Chief Justice of India JS Khehar and Justice DY Chandrachud said that almost 27 years have passed since and it will be very difficult for investigators to gather evidence in cases of murder, arson and looting. "It is heart-wrenching... but you sat over it for last 27 years. Now tell us from where the evidence will come," they asked.
The petition was filed in the top court by an organisation called "Roots of Kashmir," which has appealed that Kashmiri Pandits were forced to flee their homes in the Kashmir Valley and so could not join the investigation into the killings.
The organisation, through its lawyer Vikash Pandora, said it accepted that there has been a delay in moving court but noted that the Centre, state government and the judiciary did nothing on this either.
As militancy peaked in the Kashmir Valley in the early 1990s, thousands of Kashmiri Pandits were forced to abandon their homes and all their belongings as they fled the Valley amid rising threats and attacks on them.