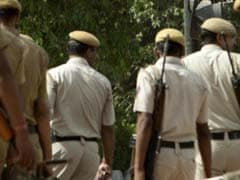 New Delhi:
The Supreme Court on Tuesday said that it is mandatory for the police to register a First Information Report or FIR when a complaint is filed at a police station. So far, it was upto the police to decide whether to formally accept a complaint, though the Criminal Civil Procedure code says police must register FIR on receipt of complaint.
The judges said that action will be taken against an officer at a police station if he fails to register an FIR, which is the first step towards the filing of formal charges.
However, the judges cautioned that arrests cannot be made till facts are verified and there is some evidence against the accused.
Today's judgment is based on a case filed by the father of a six-year-old who was kidnapped in Uttar Pradesh in 2008. The police at the local station had allegedly asked for a bribe to register the case.
The court also said that the police must conduct a preliminary enquiry before registering FIRs for cases involving matrimonial or property disputes or corruption charges.
This enquiry must be completed within seven days, the judges said, and after that the police have to declare whether the case is closed or if an FIR will follow.