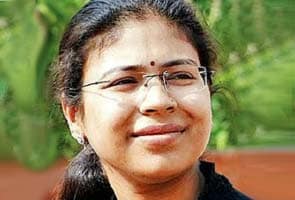 New Delhi:
The Supreme Court will on Monday hear a Public Interest Litigation (PIL) seeking the stay of the suspension and consequent issuance of charge sheet to Indian Administrative Service (IAS) officer Durga Shakti Nagpal.
The apex court bench headed by Chief Justice P. Sathasivam said this when PIL petitioner advocate ML Sharma mentioned the matter before the court.
Ms Nagpal was suspended last month ostensibly for breaking down a wall of a mosque; an action the Uttar Pradesh government said could have communal tension.
But the widespread belief strengthened by a Samajwadi Party (SP) leader's public claim is that action was taken against her because she took on the mafia extracting sand illegally from the river bed in Noida.