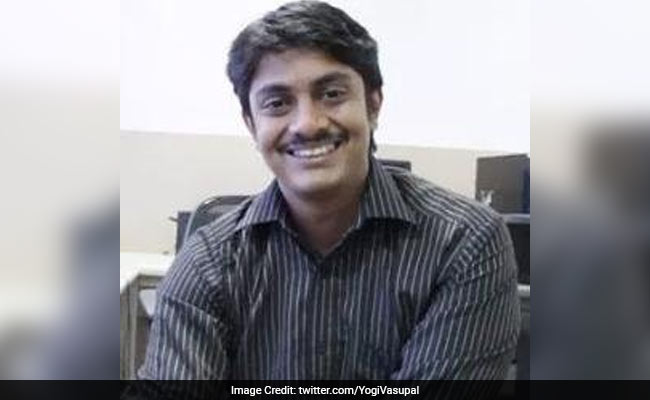 Chennai: Stayzilla co-founder Yogendra Vasupal, popularly known as Yogi, has been granted bail today in Chennai, nearly a month after he was arrested in a manner which provoked protest by India's biggest tech bosses. They had written an open letter to the government, declaring that the treatment of Mr Vasupal, who is 34, makes "India look like the worst place, a nightmarish choice to become an entrepreneur." Mr Vasupal can leave jail if he furnishes a deposit of 40 lakhs to the Madras High Court.
Here is your 10-point cheat-sheet to this story:
Yogi Vasupal was arrested on the night of March 14 in Chennai after Stayzilla defaulted on a payment of Rs 1.7 crore that it owed to a local advertising agency.
He had been in jail for four weeks before a hearing for his bail was held, referred to by his supporters as a violation of his basic rights.
Stayzilla was founded in 2005 to function like AirBnB - an online marketplace for home-stay. It raised 34 million dollars from private investors across four funding rounds.
In February, Stayzilla said it had run out of funds and was shutting down.
Yogi Vasupal was walking in Chennai when he was approached by top cops who took him in for questioning. His friends and family say he was arrested right after, and was not allowed to phone them.
While denying him bail on two earlier occasions, the court factored in the allegations by the police of evidence that he threatened the ad agency to drop its case against him.
Yogi Vasupal's wife, after his arrest, published a blog by him in which he alleged harassment by the advertising agency and said it was using political influence to target him.
Signatories to the open letter sent to the Home Minister included Vijay Shekhar Sharma of Paytm and Bhavish Aggarwal of Ola Cabs.
They said the case has tarnished India's reputation in Silicon Valley and dissuades start-up enterprise. "The question is not how this will affect entrepreneurship today, but how young Indians looking to become entrepreneurs in the future will give up even before starting up," declared their note.
Analysts have said the Stayzilla controversy exposes the problems of the start-up world where companies are able to raise funds quickly, but often hit unsustainable business models.