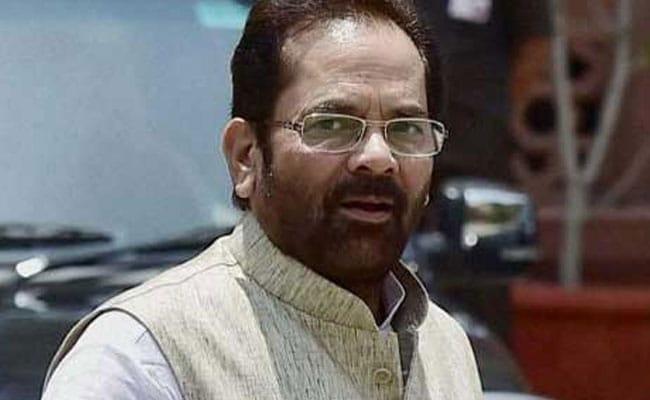 Lucknow:
Minority affairs ministers and ministers of social justice from several states will discuss measures to empower minorities "without appeasement" at a meet in Lucknow today, Union minister Mukhtar Abbas Naqvi said on Wednesday.
The meeting would be inaugurated by Uttar Pradesh Chief Minister Yogi Adityanath and Naqvi will be the chief guest. The states and union territories participating in the programme are Uttar Pradesh, Bihar, Haryana, Delhi, Punjab, Uttarakhand, Jammu and Kashmir, and Chandigarh.
"The main agenda of the programme is development with dignity and empowerment without appeasement. Various developmental measures initiated by different state governments for education and socio-economic development are likely to come up for a threadbare discussion," the minority affairs minister told PTI.
"It is an important event, as ministers, secretaries and other officials from nine states/UTs will be participating in the event organised by the Union Ministry of Minority Affairs," he said.
UP Minority Welfare Minister Laxmi Narayan Chaudhary in a video message tweeted that several welfare schemes being run for the minorities will be reviewed at today's meeting.
The meeting will happen two days after Mr Naqvi announced the scrapping of subsidy for Haj from this year, four years ahead of a deadline suggested by the apex court in a 2012 order.