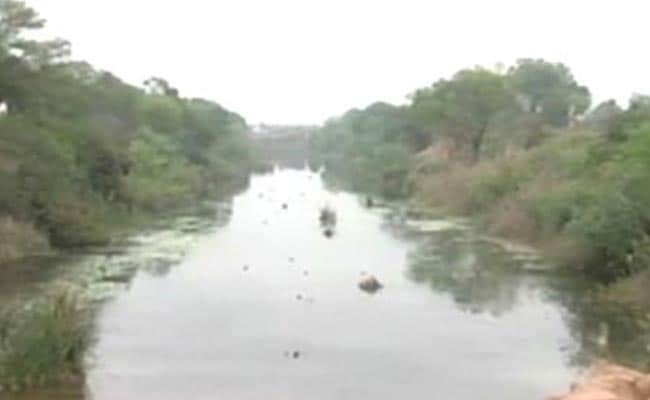 New Delhi:
The Centre on Thursday told the Supreme Court that it is maintaining its stand of 2004 taken on the sensitive Satluj-Yamuna Link (SYL) canal case and wants that both Punjab and Haryana should settle their disputes on the matter by themselves.
"In 2004, the then Attorney General appearing on behalf central government has said that he does not wish to make any statement nor is willing to file any affidavit. We are maintaining the same stand on the reference and want that states should settle their dispute by themselves," Solicitor General Ranjit Kumar told a five-judge Constitution Bench headed by Justice A R Dave.
The bench, also comprising Justices P C Ghose, Shiva Kirti Singh, A K Goel and Amitava Roy, which is hearing the Presidential reference on SYL dispute, reserved its verdict on the issue and asked the parties to file the written submissions, if any, in seven days.
The Solicitor General further said that if Punjab has terminated the agreements, then it clearly means it does not want to provide water to other states.
To this, the bench said that the argument of Punjab is that unless it is determined, they would continue with the existing arrangements.
"If status quo is maintained then and what will the Tribunal decide and what Rajasthan, Himachal Pradesh, Haryana and other states are getting today and what they were getting earlier were same, then there is no need for adjudication of the matter. If agreements are terminated, then no Tribunal is required to adjudicate the matters," the SG said.
The Centre had in past few hearings had also said that it was not taking sides and was maintaining a neutral stand.
During the ongoing hearing when Punjab Assembly had passed a law to return the land acquired on its side for the construction of SYL canal, Haryana government had approached the apex court which had directed status quo.
It had also appointed appointed the Union Home Secretary and Punjab's Chief Secretary and Director General of Police (DGP) as the 'joint receiver' of land and other property meant for SYL canal.