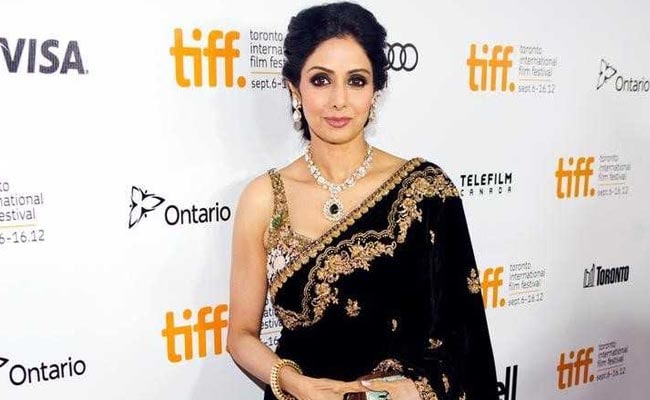 Mumbai:
Actress Sridevi's funeral will take place tomorrow late afternoon in Mumbai, the family said in a statement. She died of accidental drowning in a bathtub following loss of consciousness. Her body is being flown to Mumbai from Dubai this evening.
Family members, including her film-maker husband Boney Kapoor and stepson Arjun Kapoor, got her body embalmed and are flying to Mumbai for her final journey home on a private plane that had been parked at the Dubai airport since Sunday.
The Embraer jet, owned by industrialist Anil Ambani, will land in Mumbai later tonight, and the cremation is scheduled tomorrow around 3.30 pm.
Sridevi, known as Indian cinema's first woman superstar, leaves behind her husband Boney Kapoor and their two daughters Jahnvi and Khushi.
"On behalf of Khushi, Janhvi, Boney Kapoor, the entire Kapoor and Ayyappan families, a sincere thanks to the media for your continued sensitivity and support during this emotional moment," a statement by the family said.
The 54-year-old Bollywood icon was in Dubai to attend a family wedding. Her death late Saturday sent shock waves across India.
At first it was reported that she had died of cardiac arrest, triggering questions and disbelief. However, it later emerged that she had drowned in the bathtub in her room at the Jumeirah Emirates Towers hotel.The Dubai government's media office said in a series of tweets that the case is now closed.
"Dubai Public Prosecution has approved the release of the body of the Indian actress Sridevi to her family following the completion of a comprehensive investigation into the circumstances of her death," it said.
"Dubai Public Prosecution stressed that all regular procedures followed in such cases have been completed. As per the forensic report, the death of the Indian actress occurred due to accidental drowning following loss of consciousness. The case has now been closed."
It did not say why she lost consciousness.
In its statement, the family said her body will be kept at Celebration Sports Club in Lokhandwala near her home for people to pay their last respects from 9. 30 am to 12.30 pm before it is taken for cremation.
The family said media can also pay their respects "provided camera, recording devices, etc are left outside the venue".
"The last journey will commence at 2 pm from Celebration Sports Club to Vile Parle Seva Samaj Crematorium and Hindu Cemetery," it said.
While Sridevi had stayed back in Dubai after the ceremonies, her husband Boney Kapoor had flown back to Mumbai with their younger daughter Khushi. But he returned to Dubai to surprise her, according to Khaleej Times newspaper. Arjun Kapoor reached Dubai this morning to be with his father.
In Mumbai, industry insiders and friends visited the family in the home of actor Anil Kapoor, Boney Kapoor's younger brother. With their father away, Khushi and Jahnvi were at their uncle's Juhu home.
"For me it's the most painful thing I have dealt with after my dad's passing away. And her face is coming in front of me again and again," actor Rani Mukherji told PTI.
The others who have called on the family in their hour of grief include Shah Rukh Khan, and his wife Gauri, Rajinikanth, Kamal Haasan, Ranveer Singh, Deepika Padukone, Tabu, Rekha and Farah Khan, Javed Akhtar and Shabana Azmi.
While celebrities went to condole her death at Anil Kapoor's residence, there were staggered crowds outside Sridevi's home in Lokhandwala.
The family issued a statement thanking "the film fraternity, media, fans of late Sridevi Kapoor and all the well-wishers for their prayers, support and sensitivity during our moment of immense grief."
"We request you to kindly join us in paying our last respect to a remarkable actor, beloved wife and loving mother," it added.