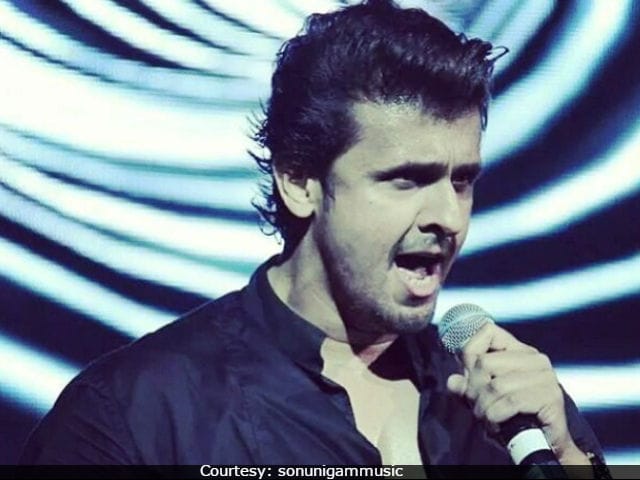 Highlights
"Where's the balance? How is it all so one-sided?" wrote Mr Nigam
He added that he decided to quit in 'defiance of this one-sided sham'
Abhijeet's account was suspended after he posted 'offensive tweet'
New Delhi:
Singer
Sonu Nigam has announced in 24 tweets posted this morning that he's quitting Twitter
, citing a lack of respect for freedom of speech. Everyone is entitled to their opinion argued Mr Nigam, 43, a day after his colleague
Abhijeet Bhattacharya's account was suspended
for his abusive tweets against female Twitter users like Shehla Rashid, a JNU student and activist who has made allegations of sex trafficking by some BJP leaders. Sonu Nigam also referenced actor and BJP parliamentarian Paresh Rawal who has been lacerated online after tweeting that author Arundhati Roy should be 'tied to army jeep.' Mr Nigam said in his tweets that he is deleting his account because Twitter is 'one-sided' and 'everyone is angry.'
Sonu Nigam advised us to take screenshots of the 24 tweets he posted announcing his departure from Twitter - so we've done just that. Mr Nigam had nearly 6.5 million followers on the micro-blogging site. Read his posts: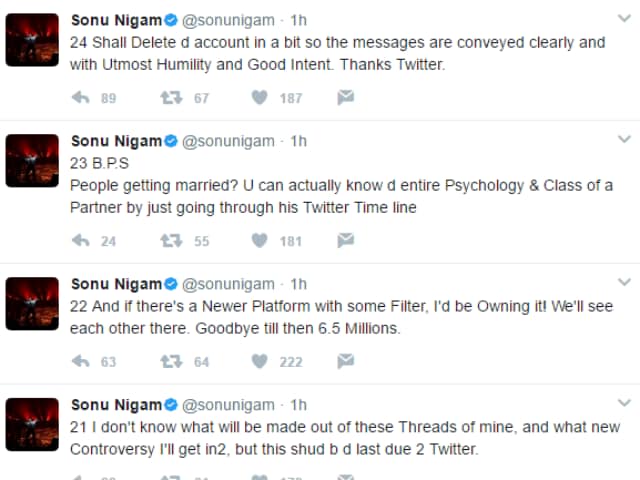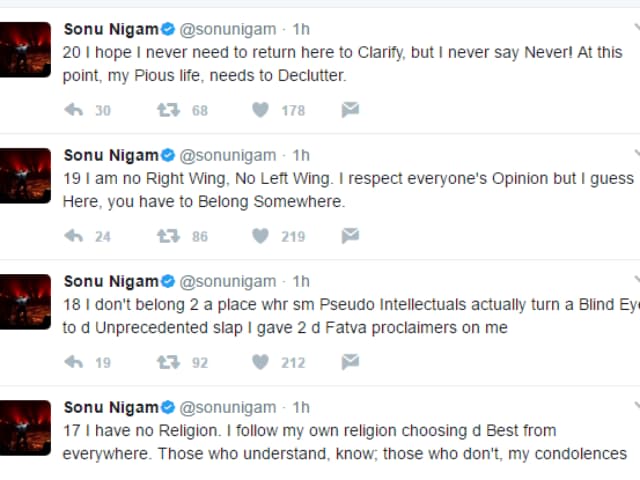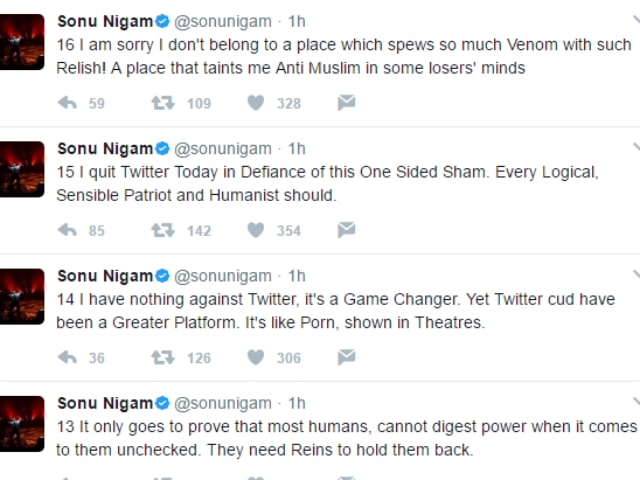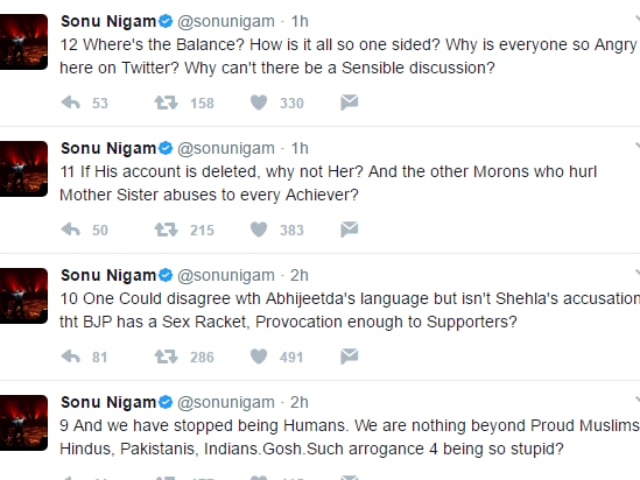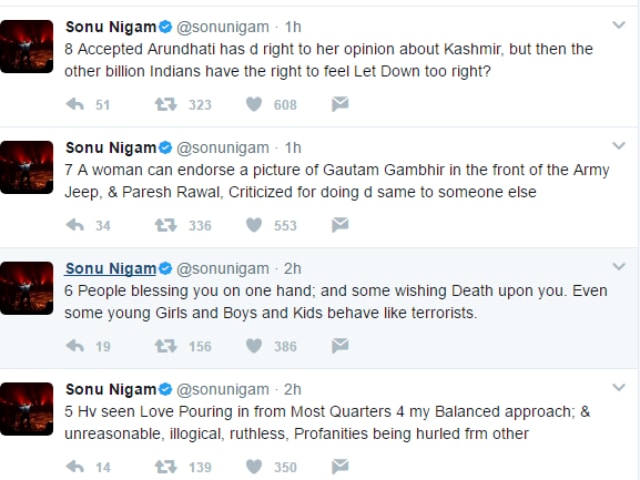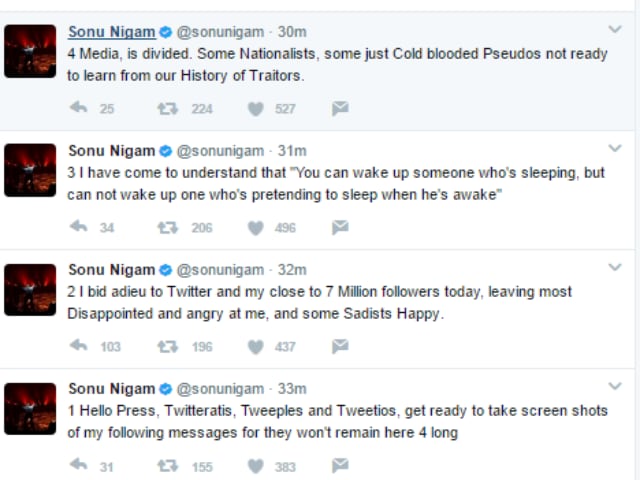 Sonu Nigam only just recently weathered a storm online
after complaining about being woken early morning by the azaan or the Muslim call to prayer, describing it as 'gundagardi' in a series of tweets. He refers to this controversy - which ended in him shaving his head on camera in defiance of a cleric's offer of a cash reward to anyone who tonsured the singer - in the tweets above that talk about him being labelled 'anti-Muslim.'
Mr Nigam's accounts on Facebook and Instagram are still active. Twitter, often accused of being soft on trolls and hate speech, suspended the account of Sonu Nigam's colleague Abhijeet Bhattacharya on Tuesday, after an offensive tweet about Shehla Rashid was reported.
Ms Rashid then thanked people for their support and wrote.
Sincere thanks to everyone for the support. Abhijit had to delete his tweet.
His Twitter account has also been suspended. :)

— Shehla Rashid (@Shehla_Rashid) May 23, 2017
Of the controversy, Abhijeet Bhattacharya told PTI, "Yes, I just saw it. They are trying to block Paresh Rawal also. All Arundhati and JNU group behind this after Paresh Rawal and I tweeted against Arundhati for her anti-India stand. I (don't) care a damn, the entire nation is with me."
(With PTI inputs)