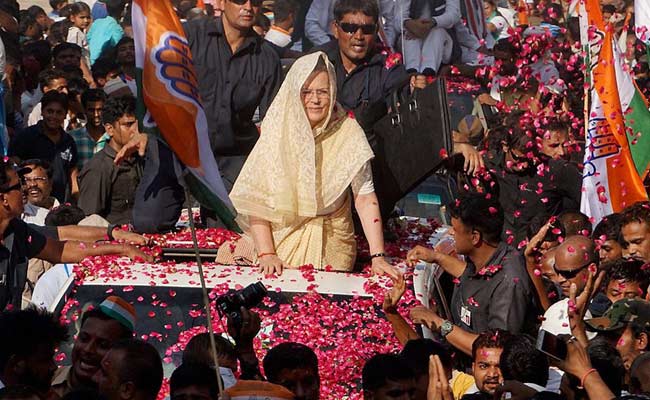 New Delhi:
Congress President Sonia Gandhi, admitted to Sir Ganga Ram Hospital following dehydration and fever, is also undergoing treatment for a shoulder injury, said a doctor.
An internationally acclaimed team of shoulder experts comprising of Sanjay Desai from Mumbai and Prateek Gupta from Sir Ganga Ram Hospital are attending her, said D.S. Rana, Chairman (Board of Management) Sir Ganga Ram Hospital.
Mr Rana said that all health parameters of Gandhi are showing improvement and she will soon be shifted out of the ICU.
Earlier, Mrs Gandhi, who took ill in Varanasi on Tuesday, was admitted to the Army Research and Referral Hospital. She was shifted to Sir Ganga Ram Hospital on Wednesday.