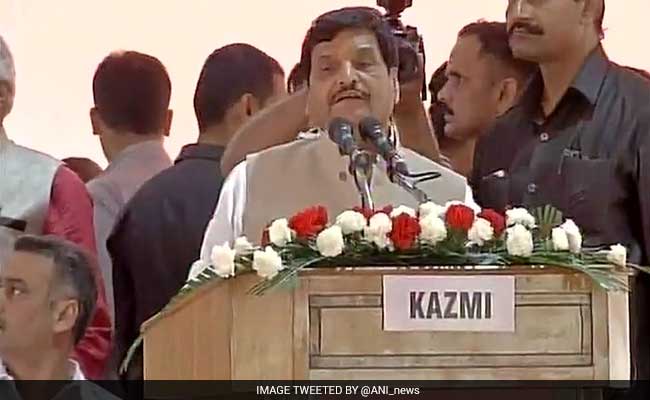 Lucknow:
After floating Samajwadi Secular Morcha, its founder Shivpal Yadav today announced that the front will contest all 80 Lok Sabha seats in Uttar Pradesh in 2019.
"We will be tying up with smaller parties and unite those neglected and humiliated and contest the polls with full strength. Without our support no government will be formed at the centre," he told reporters in Baghpat.
Mr Yadav, the enstranged uncle of Samajwadi Party supremo Akhilesh Yadav, said the morcha will also do well in the next assembly election.
"We will emerge as a strong party in the 2022 assembly polls," he said.
Shivpal Yadav had launched the new outfit on August 29, complaining that he had been sidelined in the Samajwadi Party. He still remains an SP legislator.
"Our journey has started and it will not stop," he said, adding that he was "humiliated in the SP on many occasions".
Shivpal Yadav was unceremoniously removed from the post of SP state unit president after his nephew Akhilesh Yadav assumed charge as the party's national president last year, edging out Mulayam Singh Yadav.