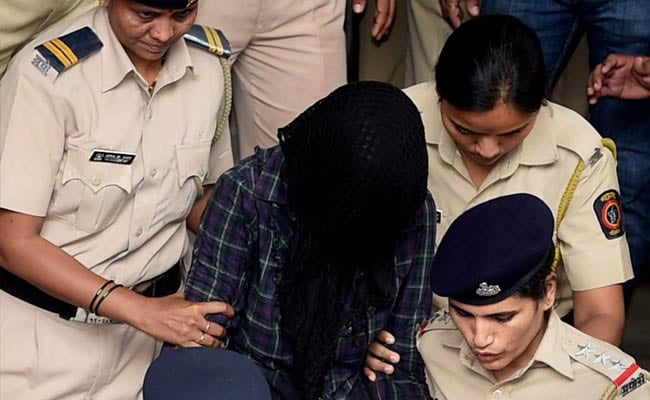 Mumbai:
Indrani Mukerjea, who is accused of killing her daughter Sheena Bora, has allegedly claimed during her interrogation that the 24-year-old is in the US and is not coming forward because she hates her.
Police sources say Ms Mukerjea, a former media executive married to TV tycoon Peter Mukerjea, has stuck to this assertion and has been "tough to crack."
Sheena Bora was allegedly killed by a trio of her mother, her step-father Sanjeev Khanna and a driver on April 24, 2012. The three are accused of strangling her in a hired car, burning the body and dumping it in Raigad, 84 km from Mumbai.
Ms Mukerjea has insisted to the police that she hated her daughter, whom she introduced to the world as her sister, but did not kill her.
For three years, the 43-year-old had told friends and family that her daughter had gone to the US. The police are collecting details of passengers who travelled to the US during the time of the alleged killing to nail what they believe is a lie.
Ms Mukerjea allegedly kept up an elaborate charade by using Ms Bora's phone for a year, forging letters in her name and also sending a fake resignation letter to her office. Sources say the laptop used to prepare that letter has been recovered.
Texts from Ms Bora's phone to her step-brother and fiance; Rahul Mukerjea asked him to "stop following her" as she had found another man and was happy in the US.
Ms Bora, say the police, had been dead for three years. Last week, the police claimed to have found her remains.
All three accused were produced before the court yesterday, and now face two more charges - attempting murder and poisoning. Ms Mukerjea is accused of trying to kill her son Mekhail Bora, Sheena Bora's younger brother.
Police sources say Ms Mukerjea has been evasive during hours of questioning, and has even blamed Sanjeev Khanna, her ex-husband with whom she has another daughter, Vidhie.