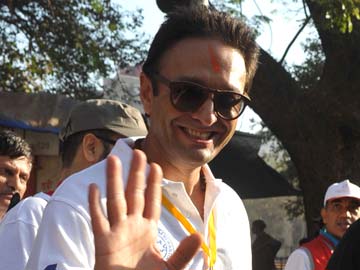 Mumbai:
Ness Wadia, the businessman accused of molesting, abusing and threatening actress Preity Zinta, has been given security by the Maharashtra police after his company's employees received threatening phone calls and texts referencing his dispute with the Bollywood star.
The police say that two secretaries with the Wadia Group received phone calls; one also got an SMS which stated, "Don't do any mischief with the lady." The phone number has reportedly been traced to Iran.
The caller identified himself as fugitive underworld don Ravi Pujari, the police said.
Ms Zinta and Wadia, scion of the Wadia group, an Indian conglomerate with interests including in real estate, textiles and a low-budget airline, called off their five-year relationship in 2009. They continue to co-own the Kings XI Punjab, the Chandigarh team in the Indian Premier League.
Last week, Ms Zinta, 39, filed a police complaint accusing Mr Wadia, 44, of abusing her after the pair got into an argument while watching their team play the Chennai Super Kings on May 30 at Mumbai's Wankhede Stadium. Ms Zinta has agreed to return from a foreign trip to record her testimony for the police this week, said Mumbai Police Commissioner Rakesh Maria.
He said that a team of investigators is scrutinizing footage from security cameras at the stadium to see if the alleged fight was recorded. Ms Zinta has said that Mr Wadia pushed her and hurled invective at her.
In a statement last week, Mr Wadia called the allegations "totally false and baseless".