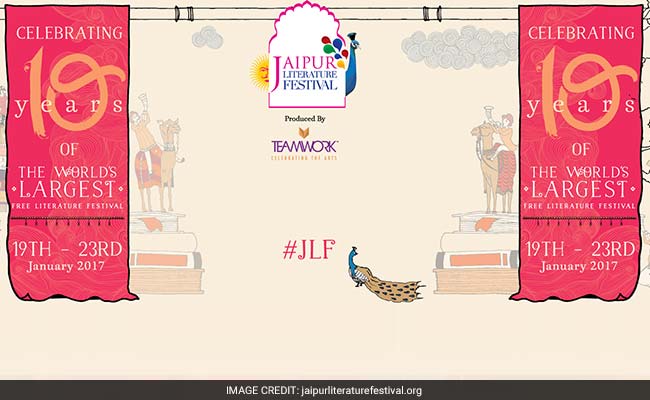 New Delhi:
Over 80 authors from across the globe including Pulitzer prize-winner Viet Thanh Nguyen, Suketu Mehta and American comic writer G Willow Wilson will attend the second Jaipur Literature Festival at Boulder, US.
The three-day-long festival scheduled to be held from September 23-25 in Colorado, US will feature 50 sessions with world-renowned authors, speakers and musicians from across the globe, the organisers announced on Thursday.
"In these critical times, the penetrating, intercultural dialogue exchanged at this festival of ideas speaks deeply to individuals and gives rise to the joy of community," organisers said.
The literary festival will be hosted by the Main Boulder Public Library and will be open to public free of cost.
The opening act, which will be held at the Canyon Theatre, will see a musical performance by London based sarangi player and vocalist Amrit Kaur Lohia followed by a solo theater performance.
The range of discussions will include 'Treasures of the Dragon Kingdom' by the Queen of Bhutan, Ashi Dorji Wangmo Wangchuck; how the language of digital image in the form of graphic novels is challenging letters and text giving rise to "a new democracy of expression".
Ms Wilson will touch upon themes of feminism and Islam through her graphic novel 'Ms Marvel' about a female superhero among others.
A conversation on democracy, the electoral process and political choice from the forthcoming US presidential elections, the recent Brexit referendum to the complex voting patterns in India will feature renowned economists Robert Blackwill, Nassim Nicholas Taleb and Rajya Sabha MP and economist Jairam Ramesh.
A session recounting the victories and horrors of the Vietnam War will be presided over by the 2016 Pulitzer Prize winner Viet Thanh Nguyen. He will discuss its consequences with Vietnamese-American writer Andrew Lam.