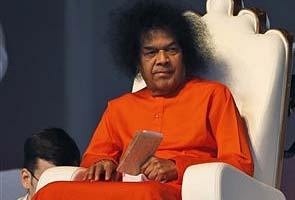 Puttaparthi:
The condition of spiritual leader Sathya Sai Baba, seen as the incarnation of God by his devotees in India and abroad, is "very critical," his doctors have said, adding that "most of his organs are showing very poor response to the treatment."
According to doctors attending on him at Sathya Sai Super Speciality Hospital at Puttaparthi in Andhra Pradesh's Anantapur district, the condition of his liver and his low blood pressure are causing concern.
"Sri Sathya Sai Baba continues to be in a very critical state of health. Most of his organs are not responding," said a medical bulletin issued by the hospital.
Hospital director AN Safaya said Sai Baba's breathing is still ventilator-dependent and the process of slow hemodialysis has been started in the morning to assist his kidneys.
A panel of doctors is watching him round-the-clock and giving all the necessary treatment to keep him in a stable state of health, added the statement.
The 84-year-old self-styled Godman was admitted to hospital on March 28 with breathing and heart problems. The doctors later said he was suffering from multi-organ dysfunction.
Hospital statement on Sathya Sai Baba's health: