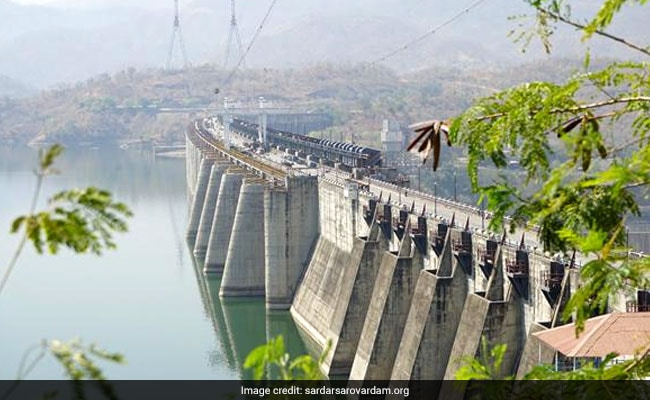 New Delhi:
Prime Minister Narendra Modi today inaugurated the Sardar Sarovar Dam on river Narmada, described as Gujarat's lifeline by BJP leaders, at an event coinciding with his 67th birthday. The foundation stone of the dam was laid on April 5, 1961 by the country's first prime minister Jawaharlal Nehru. However, it took 56 years to complete its construction. The delay in the completion of the dam was due to numerous reasons. Medha Patkar-led Narmada Bachao Andolan took the government to the Supreme Court over environmental and rehabilitation issues, and obtained a stay in 1996. The court allowed resumption of work in October 2000. The height of the dam was recently raised to 138.68 metres, which will allow maximum 'usable storage' of 4.73 million acre feet of water.
Here are the live updates of the Sardar Sarovar Dam inauguration:
PM Modi talks about the grandeur of 'Statue of Unity'
The ardent fan of Sardar Vallabhbhai Patel mentioned with great pride that the Statue of Unity will be a fitting tribute to the freedom fighter. "The Statue of Unity will be twice as high as US' Statue of Liberty," he said. The Prime Minister further said that people from all corners of the world will come and see the statue of unity and know the great contribution of Sardar Patel.