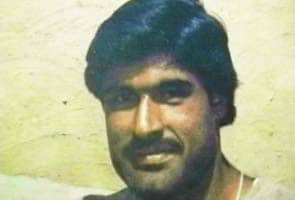 New Delhi:
As Sarabjit Singh, an Indian national on the death row in Pakistan, battles for his life in a hospital in Lahore, the Indian government has said that it would do everything it can to get him back to India on humanitarian grounds.
"I think at the moment the first priority is to stabilise him. I don't suppose you could really move him in this stage. But we can certainly do everything we can. We have done it in the past and the matter has been taken up at every level," Minister of State for External Affairs Preneet Kaur told NDTV.
India has offered all necessary medical assistance to Sarabjit. It had earlier asked Islamabad for regular access to the prisoner, citing "humanitarian grounds", after the latter declined further consular access. Pakistan said that consular access was allowed for a single meeting only since the hospital is now being deemed a sub jail. The diplomats had visited Sarabjit late on Friday night.
Doctors treating Sarabjit at the state-run Jinnah Hospital say that he has shown "no sign" of improvement and his chances of survival are "slim". The 49-year-old is in deep coma after he was assaulted at the Kot Lakhpat Jail, where he has been lodged since 1990, on Friday evening reportedly by six prisoners in his cell.
Sarabjit, 49, is on death row in Pakistan, which accuses him of being responsible for bomb blasts that killed 14 people in that country 23 years ago. His family claims that he crossed over to Pakistan from his border village in Punjab in an inebriated state in 1990 and had nothing to do with the blasts he is accused of.