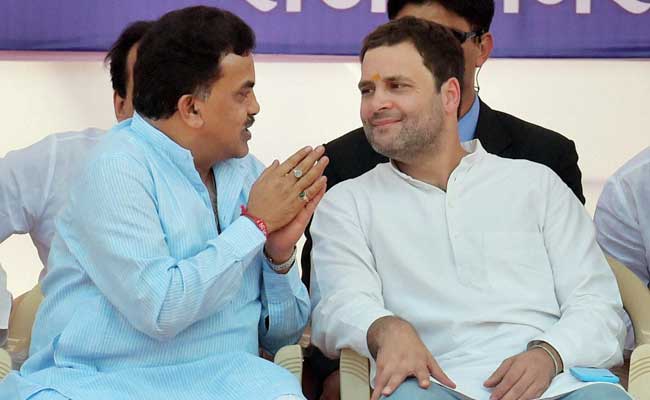 Mumbai:
Sanjay Nirupam, the Mumbai Regional Congress Committee (MRCC) chief can breathe a sigh of relief after the party's top leadership granted him a reprieve after controversial articles which showed members of the Gandhi family in a poor light were published in the party's mouthpiece "Congress Darshan".
Sources revealed Congress vice president Rahul Gandhi while on his two-day tour to the financial capital, had a direct word with Mr Nirupam - who is also the editor of the magazine - and told him the mistake cannot be repeated.
"Rahul said that it was not deliberate and was a slip up. He also expressed trust in him saying Nirupam was working hard. Nirupam has assured it won't happen again," a sourced told NDTV.
The party had issued a notice to Mr Nirupam which now only remains "procedural." The articles had called Sonia Gandhi's father a "fascist soldier."
Meanwhile, earlier in the day Mr Gandhi without mincing words warned warring party leaders in the state to unite or face action.
"My job is to help increase the peace, but if anger increases then my job will be to discipline (you'll)," Mr Gandhi said, referring to the intense factionalism in the state unit.
Just days ago, while planning Mr Gandhi's visit to Mumbai, two Congress MLAs almost came to blows. Sources revealed the two leaders belonged to opposite camps headed by former lawmakers Gurudas Kamat and Mr Nirupam.
The Congress is hoping to end differences in a bid to wrest power from the Shiv Sena and the BJP which controls the civic body in the city. Mumbai is the richest municipality in the country and civic polls are scheduled to be held sometime in 2017.