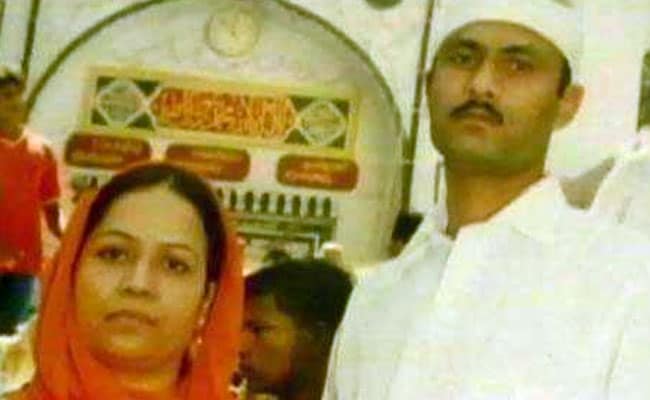 Mumbai:
Nayabuddin Sheikh, brother of Sohrabuddin, has told the special CBI court in Mumbai that he "never mentioned" the names of BJP chief Amit Shah and police officer Abhay Chudasama in his statement about the alleged fake encounter.
Nayabuddin deposed before CBI judge SJ Sharma during the fake encounter case trial of the on Monday. He appeared before the court after several summons were issued to him.
As per the CBI, Nayabuddin had told the agency that Amit Shah and Abhay Chudasama had threatened him in connection with the Sohrabuddin case.
To a question, Nayabuddin on Monday denied making any statement to the CBI in 2010 about receiving threats from Amit Shah. "He never mentioned these two persons," he told the court.
Amit Shah was a Minister of State for Home in Gujarat when the alleged fake encounter took place. He has been discharged from the case by trial court.
Sohrabbudin Sheikh, a suspected gangster, was killed in an alleged fake encounter by the Gujarat police in November 2005. His wife Kausar Bi was also allegedly killed.
Of the 38 people charged by the CBI for the alleged fake encounters, 15 have been discharged by the trial court.