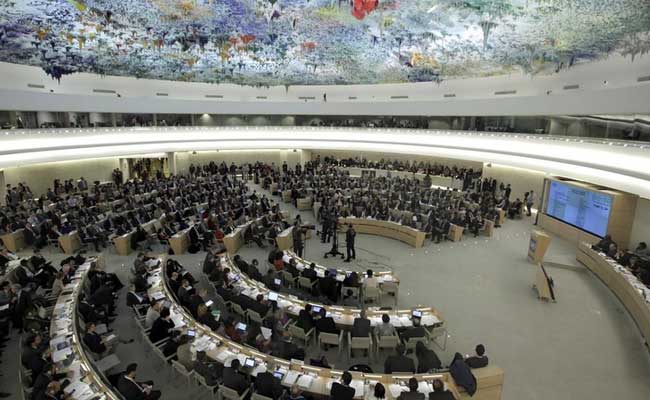 New Delhi:
Safeguarding the rights of minorities is an essential core of the polity in India, Attorney General Mukul Rohatgi told the United Nations Human Rights Council meeting in Geneva, rebutting attempts by Pakistan to point fingers at New Delhi for attacks on minorities. Mr Rohatgi, who led the Indian delegation to the meet that reviewed the human rights record of member states, stressed India was a secular state with no state religion with a Constitution that enshrines provisions for the protection of the minorities.
"As the world's largest multi-layered democracy, we fully recognise the importance of free speech and expression. Our people are conscious of their political freedoms and exercise their choices at every opportunity," Mr Rohatgi said at the review meeting held every four years.
At Thursday's meeting, the country's top law officer repeatedly mentioned the pivotal role played by the judiciary in upholding human rights in the country along with other institutions. He used the word, court, no less than 21 times.
On one occasion, without naming Yakub Memon, he mentioned how he was
summoned at 2 in the morning by the Supreme Court to hear his appeal
. On others, he spoke about the top court's direction to declare transgender persons as the third gender, holding the right to clean environment as a part of an individual's right to life and its rejection of the government's stand that AFSPA gave blanket immunity to the armed forces for perpetrators of unjustified deaths.
Each country presents a report ahead of the meeting; other countries are entitled to raise questions and seek clarifications on this document. There were some for India too.
Italy, Israel, and Japan asked India to abolish death penalty and ratify the international convention against torture that New Delhi had signed nearly 19 years ago. A bill to make changes to criminal law was introduced in parliament in 2010 but never passed.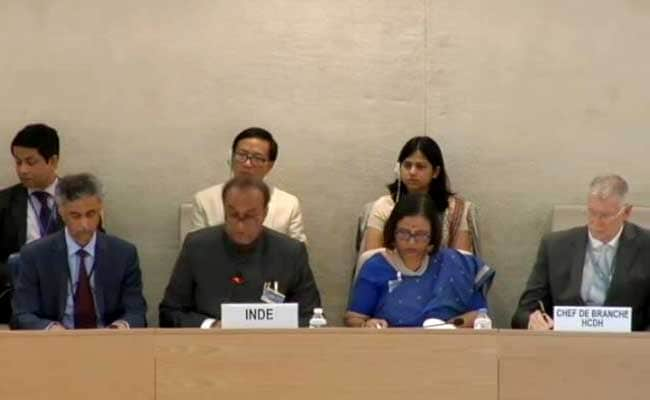 The United States and Germany were among those who wanted the government to review the 2010 law that tightened the screws on civil society groups that received funds from abroad. Others wanted changes in the Armed Forces Special Powers Act, or AFSPA that gives the armed forces extraordinary powers to kill in disturbed areas, and decriminalising homosexuality.
Mr Rohatgi held his ground, telling the review meeting that "the concept of torture was completely alien to our culture" and reiterated India's commitment to ratify the convention. He gave no assurances on removing AFSPA, which more than one government panel have said should be repealed. "Whether this Act should be repealed or not is a matter of on-going vibrant political debate in my country," he said.