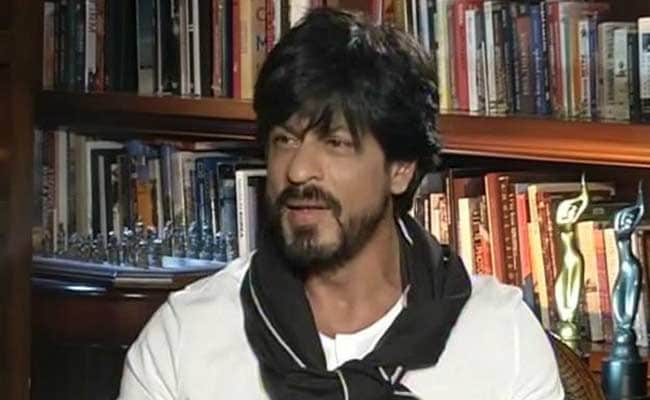 Mumbai:
Slamming BJP after some sections in it attacked Shah Rukh Khan over his remarks on "extreme intolerance" in the country, Shiv Sena today said that asking the actor to "go to Pakistan" only brings to the fore the "dual policies" of the party.
"BJP Chief Minister (Devendra Fadnavis) had invited Ghulam Ali to perform in the state amid complete security. Thus, on one hand you invite, and on the other you ask Shah Rukh Khan to go to Pakistan.
These are dual policies being practiced right now. Shah Rukh is an artist and targeting him only because he is a Muslim is not right," the Sena said in an editorial in its mouthpiece 'Saamana'.
Hitting out at BJP, the ruling alliance partner said the row over the Bollywood superstar's remarks has blown off the masks from those who had criticised the Sena over its protests against ghazal singer Ghulam Ali's concert and book launch of former Pakistan minister Khurshid Mahmud Kasuri in Mumbai.
"Politicians should not bring in Shah Rukh over the tolerance and intolerance issue only because he is a Muslim. The masks of those people, who said India's reputation has taken a beating due to Ghulam Ali and Khurshid issue, have fallen off after the Shah Rukh episode," it said.
BJP leader Kailash Vijayvargiya had on Tuesday triggered a controversy when he tweeted that Shah Rukh's "soul" is in Pakistan though he lives in India. His remarks came a day after the 50-year-old superstar said there is "extreme intolerance" in the country.
Under fire for the remarks, he later withdrew the controversial tweets but asserted had there been intolerance in India, Shah Rukh would not have been the most popular actor after Amitabh Bachchan.
On Wednesday, controversial BJP lawmaker Yogi Adityanath compared Shah Rukh to Pakistani terrorist Hafiz Saeed, the mastermind of 26/11 Mumbai carnage, and suggested he go to Pakistan.
Meanwhile, the Sena asserted that its opposition to social, cultural and political relations with Pakistan will continue till the neighbouring country does not mend its ways.
The party's actions are only a reflection of the sentiments of people, it said.
"Ghulam Ali says he will not come to India until relations between both countries improve. We applaud his stand and hope he stays firm on his stand. In the meantime, he can play the role of a peacemaker and can try to change Hafiz Saeed and other terrorists, who are sitting in Pakistan and spewing venom against India," the Sena said.