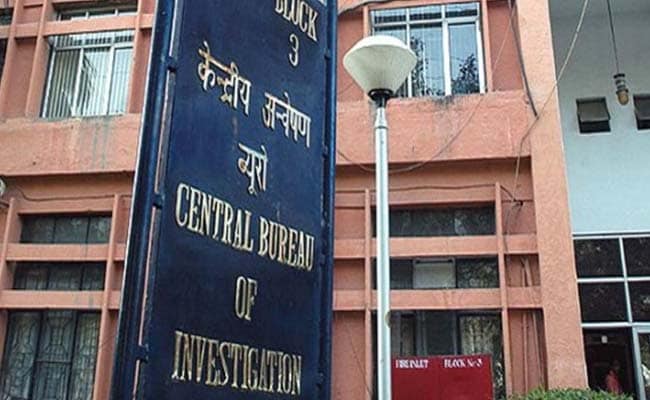 New Delhi:
Shibamoy Dutta, MD of Rose Valley group arrested by CBI in chit fund scam, has emerged as the alleged brain behind the two schemes which were purportedly used by the group to dupe over one lakh investors of over Rs 10,000 crore, four times the money in Saradha scam.
Central Bureau of Investigation (CBI) sources said during questioning it has emerged that Mr Dutta, the company's Managing Director, was allegedly instrumental in initiating two schemes--Aashirward and Holiday membership--through which investors were lured to invest with the promise of high returns.
The sources said agency is focusing on money trail of Rs 10,000 crore -- four times the entire collection of Saradha scam -- taken from over one lakh investors spread across the country.
"The scam is so big that we are still looking at investors. So far there are about one lakh investors. But we are still looking into it," one of the probe officials said.
Mr Dutta allegedly started as an LIC agent after which he joined another chit fund company before coming to Rose Valley, they said.
"His convincing skills were extremely good which helped him in luring investors. This quality of coining new ways of getting investments made him an attractive candidate for chit fund companies where he was able to climb the corporate ladder," they said.
The sources said Rose Valley group is a behemoth of chit fund business much bigger than the tainted Saradha group with eight divisional offices, 21 regional offices, 880 branches, nearly 20 lakh enlisted agents and 2.7 lakh active agents.
The group was in the business of 23 hotels and three amusement parks, they said.
CBI has taken Mr Dutta's transit custody till September 17 after which he would be taken to Bhubaneswar where the case has been registered by the agency, they said.
"He allegedly had a long association with the group and was active in conspiring with Gautam Kundu, CMD, in cheating and misappropriation of funds," an official said.
The sources said Mr Dutta was allegedly instrumental in operations in West Bengal and another arrested accused Director Ashok Kumar Saha, a resident of Agartala (Tripura), was the main person in Tripura.
"The investigation so far revealed that he was actively involved in cheating the general public and misappropriation of public funds," the CBI spokesperson said in New Delhi.