New Delhi:
As the Rohingya crisis has escalated, so has the Indian government's attempts to
depict Rohingya Muslims as a security threat to India
. It is an argument at the heart of
the government's stand
, that it
cannot accept Rohingyas fleeing violence in Myanmar
, and will deport those already here. But the reasons why Rohingyas, of whom an estimated 40,000 are based in India, are seen as a threat remain hazy.
On August 8,
the Home Ministry
sent a notice to all states asking them to identify and
start the process of deporting Rohingyas
.
"Illegal migrants are more vulnerable for getting recruited by terrorist organisations. Infiltration from Rakhine State of Myanmar (where Rohingyas are based) into Indian Territory specially in the recent years besides being burden on the limited resources of the country also aggravates the security challenges posed to the country," the notice said.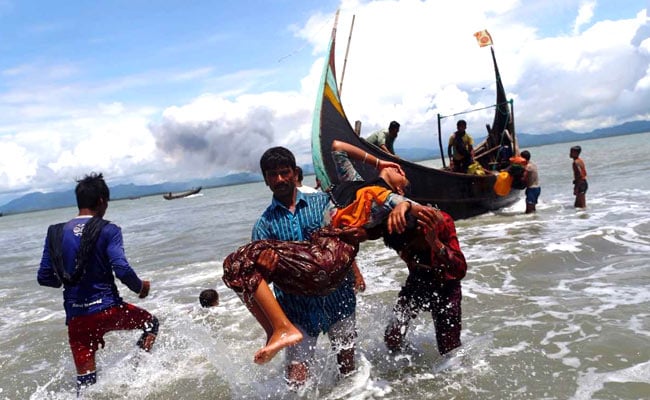 On his visit to Jammu on September 11, Home Minister Rajnath Singh said that the Rohingya Muslims are "illegal migrants" and the government is not ruling out a "possible security threat".
India's concern seems to stem from purported links between the Rohingya extremist outfit, Arakan Rohingya Salvation Army (ARSA), and Pakistan.
ARSA's founder, Ata Ullah is of Pakistani origin. In images leaked to the media this week, the Pakistan-based terrorist group Lashkar-e-Taiba's Hafiz Saeed is seen addressing an Arakan gathering in Karachi in July 2012.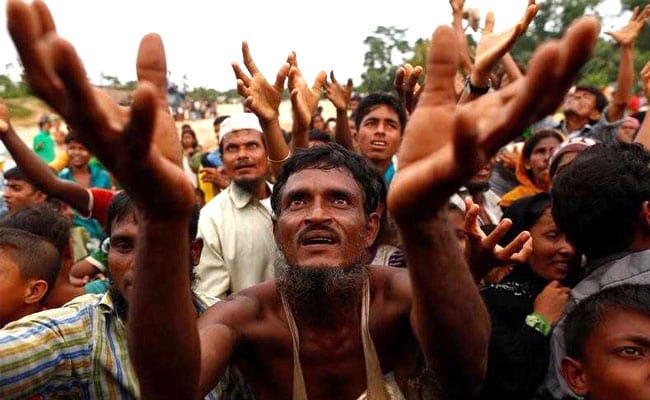 It is unclear why these links, however tenuously articulated, would be the basis of viewing all Rohingyas as a threat, and of passing orders on blanket deportation.
An NDTV multi-city investigation into key Rohingya settlements in India found little evidence of terrorist links, or of greater criminality.
We focused on the four main centres where Rohingyas are based in India - Jammu, Delhi, Rajasthan and Haryana.
Jammu has the highest number of Rohingyas - 5,743 in all.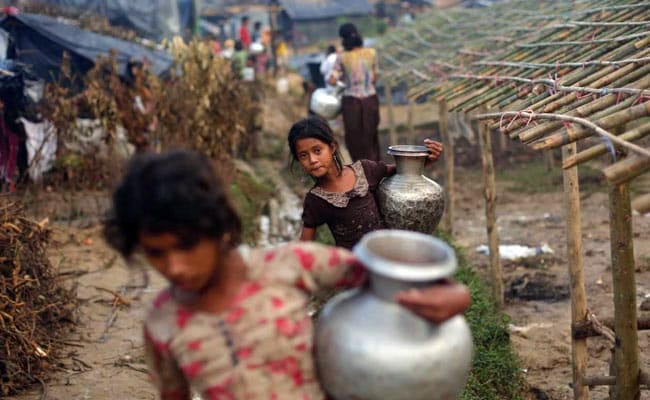 On January 20th this year, Jammu and Kashmir Chief Minister Mehbooba Mufti told the Assembly that "no Rohingya in Jammu and Kashmir has been found involved in militancy related incidents. No instance of radicalizing (of) these foreigners has been reported so far".
She said, "17 FIRs have been registered against Rohingyas for various offences, including those relating to illegal border crossing."
NDTV found that of these 17 FIRs, the two cases are against Bangladeshis and one against a Pakistani. So effectively, there are only 14 FIRs against 5,743 Rohingya Muslims, a crime rate of 0.24%.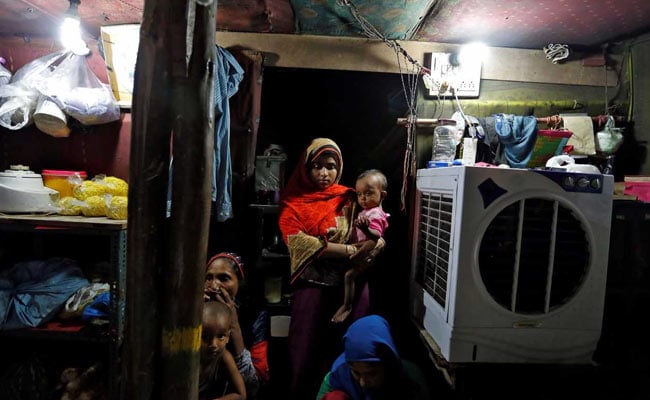 We tracked down every single one of the 14 FIRs or first information reports to find the following: eight cases for lack of visa, two cases of rape, one case of cow slaughter, one case for causing injury, one case for selling goods in the black market and one for stealing railway property.
These findings were matched by what the senior police officials in Jammu told NDTV.
"I haven't seen anything alarming in terms of their (Rohingya Muslims) criminal records. They are involved in petty theft like other groups of that social economic situation. But we haven't found anything alarming or their involvement in organized groups or very sensational nature cases so far," said Dr SD Singh, Inspector General of Police, Jammu.
In Delhi, home to approximately 1,000 Rohingya Muslims, police officials said that they had no data on FIRs registered against Rohingyas in the city, or any evidence of radicalisation. Given the condition of the Rohingyas, they added, it seems highly unlikely that they will be drawn to extremism.
In Jaipur, 350 Rohingya Muslims are spread over four police station areas. NDTV found that in these police stations, there was only one FIR, of a rape charge by a Rohingya woman against a Rohingya man.
In Haryana, the Rohingyas are clustered in Faridabad and Mewat. Police in Faridabad told NDTV that no cases are registered against Rohingyas. Police officials in Chandigarh said they have no state-wide data on crimes by Rohingyas.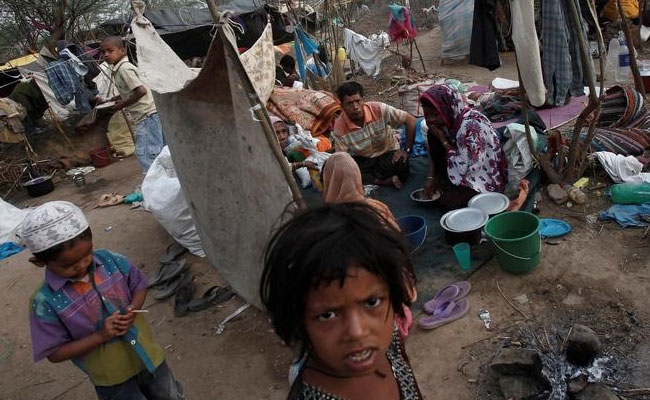 There also seems to be little evidence of the perception of the Rohingyas as an unsupervised community.
In each of these cities, police officials told NDTV that they regularly screen Rohingyas.
"Police comes here, CID also comes to check and IB also comes. They enquire about where we live our identity cards against our name. They verify all this. They come whenever the need arises. They check who is living here without card or without permission and even arrest them," said Mohammad Younis, a Rohingya living in Jammu.
Given the lack of evidence on the ground, it's unclear on what basis the government has chosen to portray Rohingyas as a "terror threat". Perhaps its stance will become clearer when it files a response to a petition in the Supreme Court, challenging the Centre's bid to deport Rohingyas.