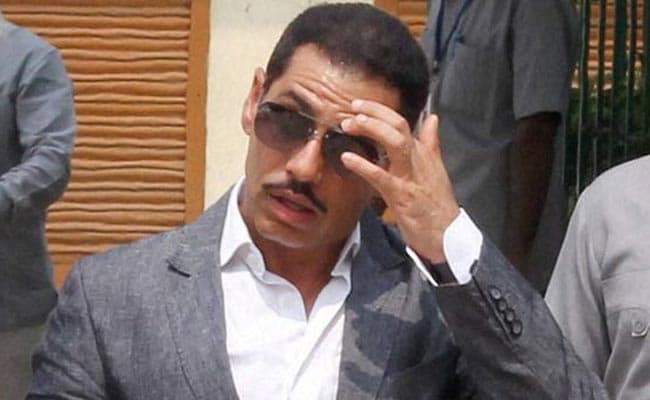 New Delhi:
In a Facebook post, Robert Vadra, the son-in-law of Congress president Sonia Gandhi, has alleged that Delhi Chief Minister Arvind Kejriwal has a "strange obsession" with him and uses his name most.
The businessman has hit out at Mr Kejriwal over his comment in the Delhi Assembly suggesting that Prime Minister Narendra Modi knows Mr Vadra "will eat him alive" if he went after him.
"Robert Vadra seems to be the most referred name in the dictionary of Delhi CM. His remarks 'Vadra will eat him alive' depict a strange obsession for me," Mr Vadra
writes in his post
.
"I would humbly request our Delhi CM to come and speak with me directly, for all the grudges he has against me, instead of inciting other people against me. My best wishes to our Delhi CM, in all his endeavours."
On Tuesday in the assembly, Mr Kejriwal accused the Modi government of targeting his Aam Aadmi Party (AAP) and his ministers and said, "You can only arrest Satyendar Jain, not (Sheila) Dikshit. If the PM raises a finger against Robert Vadra, I'll be convinced he has a 56-inch chest...Vadra will eat him alive...He is taking revenge on the people of Delhi for choosing us, and has been blocking our work."
Mr Kejriwal is among
those who have accused Mr Vadra of benefiting from land deals
made in Haryana when the previous Congress government was in power for 10 years. The deals have been held up by the BJP and AAP during poll campaigns and in parliament as proof of massive corruption on Congress watch.