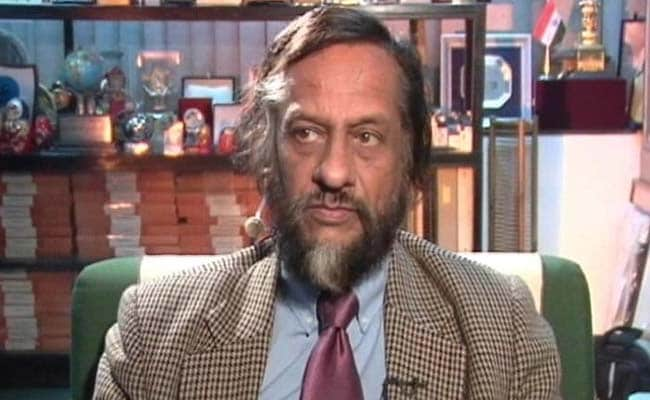 New Delhi:
Former TERI Director General RK Pachauri, facing sexual harrassment charges from a woman employee, was today allowed by a Delhi court to travel to Kazakhstan for a conference on climate change.
Metropolitan Magistrate Vandana Jain allowed Dr Pachauri to travel to Kazakhstan from September 16 to September 19 and asked him to intimate about his arrival back to India to the Investigating Officer (IO) of the case and the court.
"Till date, he (Pachauri) has not violated any condition laid down by the sessions court while passing order on anticipatory bail. I do not feel any reason to decline the relief sought in the present application. Application is hereby allowed," the court said.
During brief arguments, Dr Pachauri's counsel said at the invitation of Kazakhstan government, his client has to give a presentation on the impact of climate change in which others scientists are also participating.
He said the court had earlier too allowed Dr Pachauri to visit China and Japan and no condition was defaulted.
Advocate Prashant Mendirata, appearing for the complainant, opposed Dr Pachauri's plea saying a petition seeking cancellation of anticipatory bail granted to the accused was pending before the High Court and there was a possiblity that he may leave the country and never return.
Maintaining that the petition before the High Court will come up for hearing on September 30, he alleged that Dr Pachauri who has "high connections" may seek political asylum from the Kazakhstan government.
Dr Pachauri's counsel however rebutted the claim saying that political asylum was a "far-fetched" idea and if fundamental principles of track record is followed, then it can be seen that he has cooperated with the police and investigation and followed all conditions imposed by the court.
On February 13, an FIR was registered against Dr Pachauri on charges of sexual harassment under IPC sections 354, 354 (a), 354(d) and 506.
TERI governing council had on July 23 appointed Dr Ajay Mathur, currently the director general of Bureau of Energy Efficiency, as its Director General.
Dr Pachauri had stepped down from United Nations' IPCC and the Prime Minister's Council on Climate Change.