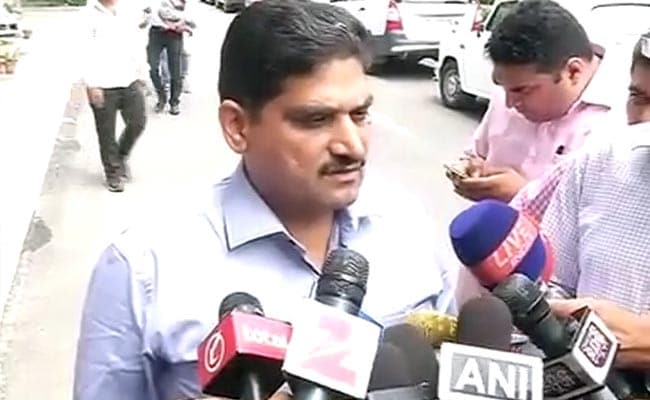 New Delhi:
A retired Delhi Police officer today lodged a complaint with the Delhi government against Anti-Corruption Branch chief M K Meena, accusing him of corruption that took place during his tenure as the Principal of Police Training College.
Jawahar Lal, who was posted at the Police Training College, Jharonda Kalan, has accused Mr Meena of embezzling Rs 20 lakh during the purchase of curtains and curtain rods during May- July, 2005.
Also, Mr Meena had not obtained sanction for the expenditure from the authorities, read the complaint, which was filed at the Delhi Secretariat today.
"Instead of calling open tender, he obtained apparently fabricated quotations from three local dealers, which is in gross violation of the formalities," the complaint read.
The Delhi Police is now questioning why retired sub inspector, who had a chequered career, is now filing a complaint against Mr Meena.
Police sources said Jawahar Lal joined the Delhi Police as sub-inspector in 1978. But his promotion was held back due to misconduct. A criminal case, involving assault, was filed against him and he had been suspended. He got a clean chit following an inquiry by the Delhi POlice Vigilance Department.
Mr Meena had been caught in the crossfire between Chief Minister Arind Kejriwal and Lieutenant Governor Najeeb Jung, who are engaged in a turf war. The Delhi government had withdrawn his appointment as the chief of the ACB - made by the LG - saying the post did not exist.
Mr Meena had said he would continue in the post since he had been appointed by a "competent authority". He also has threatened legal action if there was "interference" in the working of the ACB.