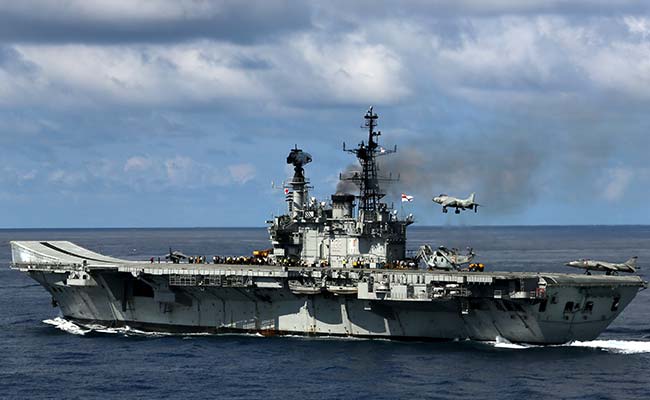 New Delhi:
Who wants INS Viraat, the world's longest serving warship? This is what the Defence Ministry has asked the coastal states as it looks for a retirement home for the old war horse.
INS Viraat has served for 57 years, sailing for the Royal British Navy and then the Indian Navy. Last week, six other relics of the British era - the Sea Harriers - flew out of its deck for the last time and landed in Goa.
"There will be no more flying neither will she be deployed operationally," a senior naval officer told NDTV.
"Spares are difficult to come by both for the warship and the aircraft... It is increasingly becoming difficult to maintain the ship," the officer said, explaining why Viraat is being decommissioned.
Last week, a sailor,
engineering mechanic Ashu Singh died and three others were injured
after one of the ship's boilers leaked.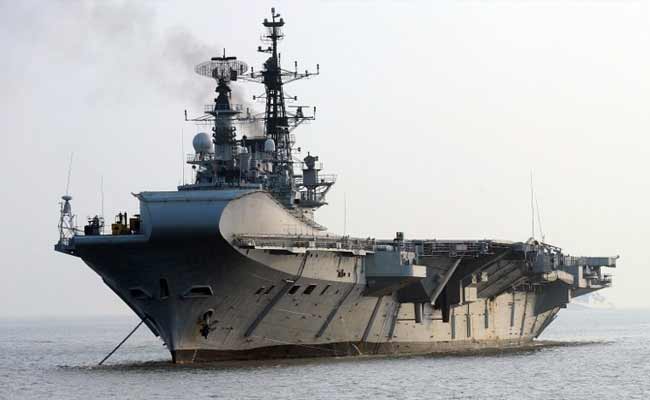 Earlier,
Andhra Pradesh had written to the Centre wanting to turn INS Viraat
into a museum, but it hasn't come up with a concrete plan yet.
"We would be happy if any of the coastal states takes charge and preserves INS Viraat," the officer said.
Turing the ship into a museum is an attractive proposition. But the upkeep may take Rs 1 crore a day.
In 2014, the iconic INS Vikrant -- from which fighters took off to bomb Chittagong and Cox Bazar during the 1971 Bangladesh liberation war -- had to be sent scrap yard when no one came forward to maintain it.
Built by British engineering conglomerate Vickers-Armstrongs Limited for the Royal British Navy during World War-II, the HMS Hermes first sailed in 1959. It served as the flagship of the British flotilla in the 1982 Falkland Island Campaign.
In 1985, it was decommissioned and parked at Portsmouth. The next year, the refurbished ship, renamed INS Viraat, joined the Indian Navy.
Viraat can transport about 750 troops and carry as many as four landing Craft Vehicle Personnel. About 26 aircraft -fighter jets, helicopters and surveillance craft -- can embark on the ship. During war, it can simultaneously launch amphibious operations and conduct anti-submarine warfare.
The 28,000-ton ship will now sail to Kochi, where its propulsion systems will be removed. "Only the diesel generators will be left on the ship. It will undergo a repair of the underwater hull," the officer said.