Highlights
Chief Engineering Mechanic Ashu Singh dies in fire onboard INS Viraat
Fire broke out in one of INS Viraat's boiler rooms after leakage of steam
Three other sailors present in boiler room injured after inhaling smoke
New Delhi:
A sailor has died and three others have sustained injuries in a fire onboard aircraft carrier INS Viraat.
Yesterday afternoon, when the aircraft carrier was on a routine deployment to Goa, a fire broke out in one of its boiler rooms after leakage of steam. While the fire was quickly brought under control, four sailors present there were injured after inhaling smoke, said an official statement.
One of the sailors, Chief Engineering Mechanic Ashu Singh, was shifted to the naval hospital in Goa where he suffered a cardiac arrest and died.
The other three sailors are under treatment and out of danger.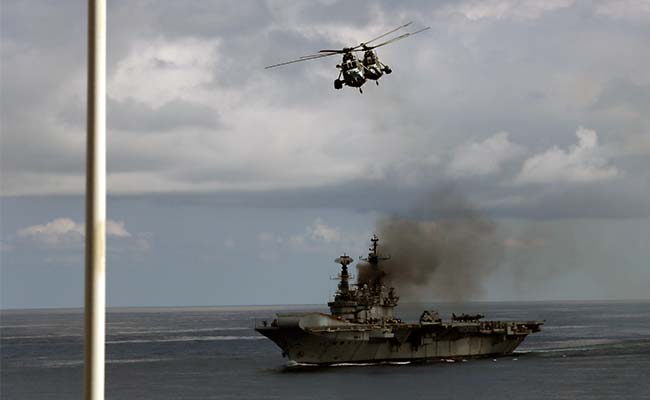 The incident might have begun after some insulating material in the boiler room caught fire from heat due to the leakage of steam, the statement said, adding investigations are on.
INS Viraat, the warhorse of the Indian Navy, has sailed across the oceans for nearly 60 years and is on her last operational deployment before it will be decommissioned or retired later this year.
The incident comes on a day when Sea Harrier fighter jet flew off INS Viraat's deck for the very last time.
The aircraft carrier is now sailing back to Mumbai.