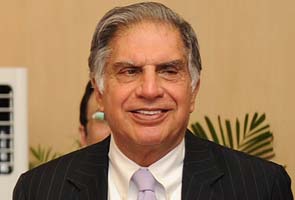 New Delhi:
One of India's best-known entrepreneurs, Ratan Tata, was in the Supreme Court today to watch a hearing in his case that his constitutional right to privacy was violated in the leak of his conversations with corporate lobbyist Niira Radia.
"Mr Tata filed this writ petition on a matter of principle. He believes privacy is an important right for every individual and is keenly following the progress of this case," said a Tata Sons spokesperson.
The Tata group was a client of Ms Radia's public relations firm Vaishnavi Communications.
In April 2011, he took the government to court after websites and magazines ran transcripts of his phone calls with Ms Radia, whose phone was tapped at various points between 2008 and 2009 as part of a tax investigation.
Mr Tata wants the court to frame guidelines on conversations tapped by government agencies, to prevent such leaks and protect the privacy of individuals.