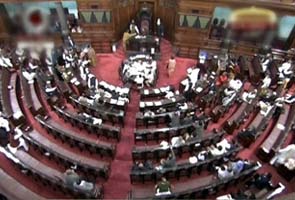 New Delhi:
The Rajya Sabha on Tuesday passed a bill which makes it mandatory to register all marriages, irrespective of religion.
The Registration of Births and Deaths (Amendment) Bill will, however, not make the unregistered marriages void, Law and Justice Minister Kapil Sibal said.
"The message that marriages must be registered must reach everybody in the country. But this act is not meant to invalidate all that has happened without registration," Mr Sibal said.
"After all, marriages will take place and many people will not register. If two people live together and wish not to register the marriage, they will face the consequences, we cannot force them to register," Mr Sibal said.
The Registration of Births and Deaths Act, 1969 regulates the registration of births and deaths. This bill amends the act to include the registration of marriages within its purview.
The bill requires that all marriages, irrespective of religion, shall be registered either under the Act or the Anand Marriage Act, 1909 or any other existing law, including state laws.
"There is enough space within the legislation to allow everybody to do what they want to do, and at the same time make them realise there are enough benefits in registering marriage," Mr Sibal added.
Get Breaking news, live coverage, and Latest News from India and around the world on NDTV.com. Catch all the Live TV action on NDTV 24x7 and NDTV India. Like us on Facebook or follow us on Twitter and Instagram for latest news and live news updates.