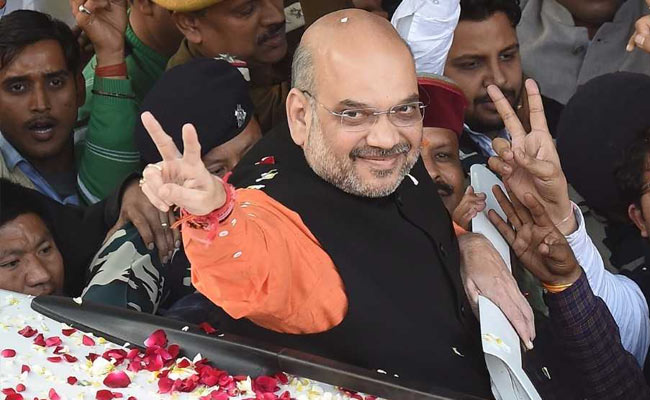 New Delhi:
The BJP emerged victorious after beating the super alliance of arch rivals SP and BSP in
Uttar Pradesh in one of the most-awaited poll results
. While Amit Shah beat Mayawati and Akhilesh Yadav, Anil Agarwal defeated BSP's Bhim Rao. The BJP won 9 seats while Samajwadi Party's Jaya Bachchan won one seat with 38 votes. Counting for the Rajya Sabha elections 2018 took place in seven states today. For the 59 Rajya Sabha seats to be filled, 33 candidates from 10 states were declared elected unopposed. Results of West Bengal, Kerala, Chhattisgarh, Telangana,
Karnataka
, Jharkhand and Andhra Pradesh had already come in by the time the results for Uttar Pradesh were announced. While the Trinamool Congress won 4 seats in West Bengal,
BJP's Saroj Pandey won a seat from Chhattisgarh
. Seven union ministers including Ravi Shankar Prasad and Prakash Javadekar were elected unopposed last week. Counting of ballots will happen at 5 pm, an hour after voting ends. The counting of the votes have begun and is expected to take over an hour.
Here are the highlights of Rajya Sabha election result 2018:
The wise must learn from the bump and not fall in a ditch: Yogi Adityanath
"The wise must learn from the bump and not fall in a ditch. We thank all leaders of our ally parties who have supported BJP candidates. I express my gratitude to all who have supported us. I thank Piyush Goyal ji who came down to advise us. The state unit of BJP will take the campaign forward under the leadership of the Prime Minister and BJP National President," Yogi Adityanath said.