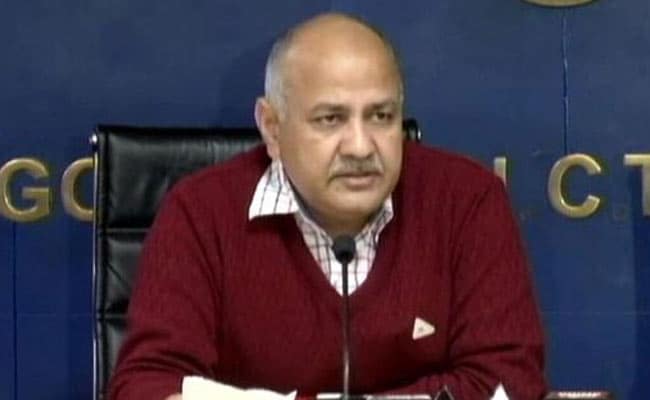 New Delhi:
With protests still continuing against "
Padmaavat
", Delhi Deputy Chief Minister Manish Sisodia on Friday said he saw the film along with a few others Rajput leaders and found nothing objectionable in it. A Rajput himself, Mr Sisodia said that those opposing the film earlier were angry with themselves after watching it.
"
I took many of them to the theatre
. Saw the movie. Forget about me, people opposing it ... they said there was nothing in this movie," the 46-year-old deputy chief minister told reporters.
Groups like the Karni Sena allege that "
Padmaavat
" hurts Rajput pride and twists the story of 14th century Queen Padmini, who chose death before surrendering to Delhi Sultan Alauddin Khilji. Protesters took to violence and arson in Haryana, Gujarat, Rajasthan and Uttar Pradesh - the states that had initially banned the movie despite the censor board allowing it with tweaks.
Over the last two days, a train was stopped in UP and the Delhi-Jaipur highway and other roads were blocked. In Gurgaon, a bus was set on fire. In parts of UP, protesters forced shops and markets to shut down. A mob was lathi-charged in Etawah. Protesters set afire a ticket booth in Jammu.
On Wednesday, a mob protesting against the film even
attacked a school bus in Gurgaon
, which was carrying about two dozen children.
"Some people claim themselves to be Rajputs... and hurl stones at school buses... boycott such Rajputs... I don't associate myself with such people," Mr Sisodia, who has been extremely vocal against the violent protests, said.
"The Rajput in me is crying, the father is crying.... This is not the Rajput
aan baan shaan
that we are known for," he added.
The period drama stars Deepika Padukone as Queen Padmini, Shahid Kapoor as king Ratan Singh and Ranveer Singh as Sultan Alauddin Khilji, who leads an invasion to try to capture the queen. A year ago, members of the Karni Sena attacked the film's director Sanjay Leela Bhansali and vandalised the set during filming in Rajasthan. They alleged that the film showed a romance between Queen Padmini and Khilji, which the filmmakers have emphatically denied.
Earlier this month, the censor board cleared the film with tweaks that included changing the title from "
Padmavati
" to "
Padmaavat
".