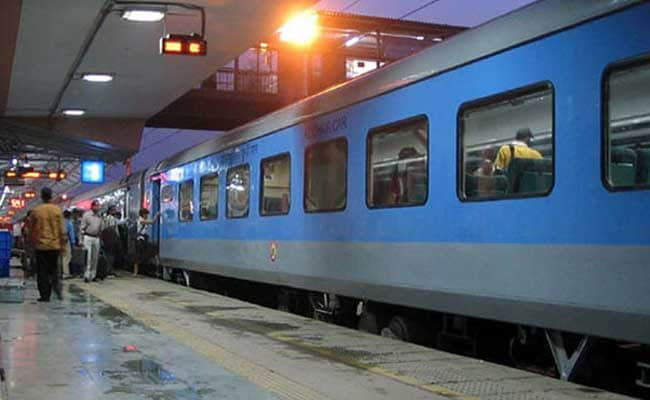 New Delhi:
A letter issued "inadvertently" by Northern Railways quoting a month-old advisory about an intelligence input received by CRPF on al Qaeda's plans to derail trains has sent senior railway officials in the capital into a tizzy.
The advisory issued in May had instructed the running staff to be alert against any sabotage, after an intelligence input from CRPF based on a year-old article on a website endorsed by the terror group spoke about ways to derail trains.
Railways yesterday, however, clarified that that there was no need to panic as no new advisory been issued of any terror threat to Indian Railways.
"The letter was inadvertently issued by a junior officer and it is a reiteration of an earlier advisory. In his over enthusiasm, he has reissued the letter. The present advisory is not relevant or valid. There is absolutely no threat to Indian Railways and there is no need to panic," R N Singh, Divisional Railway Manager (DRM), Delhi Division told PTI.
"Action will be taken against the officer concerned," he said.
The second letter dated June 22 with subject line - 'Threat to derail Trains' -issued by the junior officer of NR has quoted from the earlier advisory and asked zones to train running staff, counsel them on how during running trains they should be specially alert. It also said that while operating on single section or double sections, they should keep an eye out for anomalies on both the tracks.
"According to DIG (Intelligence) CRPF has a report according to which terror group al Qaeda has issued a paper in which the group has spoken about derailment tool and how one can design it at home. It has detailed how a train can be derailed by it and how it can cause heavy damage to lives as well as property.
"All loco supervisors should be excessively careful and if they see any unusual or suspicious objects then they should immediately take action and inform the control room," the letter dated June 22 said replicating the earlier advisory.
A senior officer of the division also said that the second letter was supposed to be issued to increase vigilance of loco pilots, but the terror group's name and the related associations should have been left out of it.