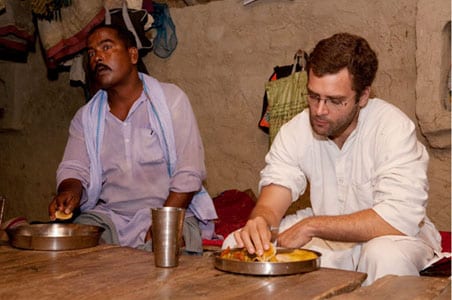 Thiruvananthapuram:
It was a campaign reportedly inspired by him, and it ended in huge controversy. 300 Congressmen, ministers among them, spent the night at Dalit houses on Gandhi Jayanti. They took their cue from the surprise sleepovers that Rahul Gandhi often has with Dalit families in his effort to revive his party in Uttar Pradesh.
Many VIPs, however, betrayed the principle of the campaign. They arrived at their hosts' houses with generators, some asked for beds, others refused to stay the night.
Asked about this, Rahul Gandhi in Kerala, says: "You have to ask those who took the cooks along with them. I can speak only for myself."
And about his own efforts to woo Dalits, who form 21 per cent of UP's voters, Gandhi says, "The press sees me as staying with Dalits. I don't see myself as staying with Dalits. I see myself as going to a human being's house. I don't believe in the caste system. My effort is to understand their problem and I cannot do that sitting in an AC office. I tell my people, 'find me the poorest village'."
Gandhi, addressing the press in Kerala, also declared that he's confident that UP, who he describes as unhappy with Mayawati, will bring the Congress back to power.
About his regular tours of UP, Gandhi added, "I am a youngster and I am trying to see what the people are faced with. I am not experienced and as a politician, I will not understand issues if I don't do it. I hope that I continue to learn till the day I die."