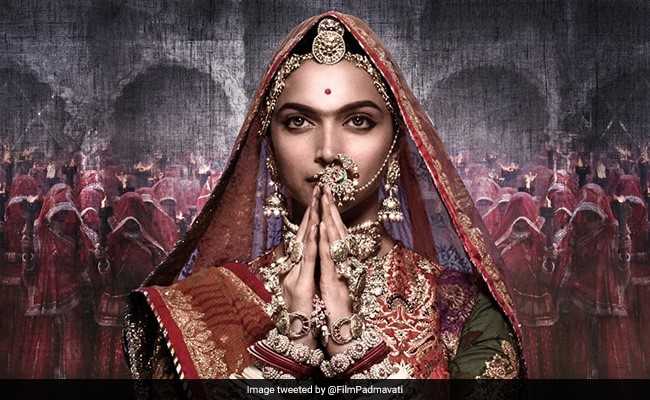 Highlights
Karni Sena chief calls Rajput meet at Chittorgarh to seek Padmavati ban
CBFC ignored facts that can upset Rajputs, Muslims: Karni Sena chief
He said filmmaker is yet to clarify if film a fiction or based on history
Jaipur:
Lokendra Singh Kalvi, chief of Shri Rajput Karni Sena, has called upon the community members to push for a complete ban on the controversial Sanjay Leela Bhansali film '
Padmavati
'.
"Members of the Rajput community will gather in Chittorgarh on January 27 to give a clear message that the sacrifice of Rani Padmavati has not gone in vain. Anyone who supports our call of banning the film can join us in Chittorgarh," Mr Kalvi said at a press conference in Jaipur.
He said that the Central Board of Film Certification (CBFC) chief has ignored some of the facts that could upset the Rajputs and the Muslims.
Mr Kalvi also claimed that Mr Bhansali had earlier maintained that the
film was based on history, but later claimed it to be a fiction. "Till now, he has not been able to clarify his point," he added.
On December 30, the CBFC announced that the Ranveer Singh-Deepika Padukone-starrer '
Padmavati
' would be given a U/A certificate and suggested that the director change the film's title to 'Padmavat'.
It had also suggested certain modifications in the disclaimer of the film, making it clear that it did not glorify the practice of "Sati", and relevant changes in the song, "Ghoomar", to befit the character portrayed in it.
The film got stuck in a controversy after various Rajput groups alleged that it distorted history.
As the protests spread across various states, the film's December 1 release was deferred as it did not have a clearance from the censor board.
(with additional inputs from PTI)