Amritsar:
Four big fights in four corners of Punjab will be watched the most keenly when the state votes for a new government this week. Three of the key contests feature members of the ruling Akali Dal's first family and two of them, chief ministerial candidates.
Or three, if you count Jalalabad, where the Aam Aadmi Party's Bhagwant Mann takes on Punjab's deputy chief minister Sukhbir Singh Badal of the Akali Dal in a mega fight. Mr Mann, a stand-up comic-turned-politician has not been named by his party as its presumptive chief minister, but buzz about him being a leading candidate for the post has gained currency after the party, attacked as an "outsider" in Punjab, said a "turbaned Sikh" will get the post if it wins the state.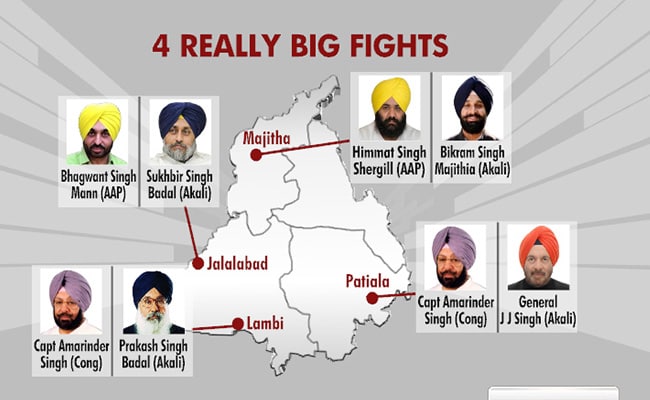 Chief Minister Parkash Singh Badal of the Akali Dal has been challenged in his Lambi constituency by Captain Amarinder Singh, who was named last week by Congress vice president Rahul Gandhi as the party's pick for chief minister should it win Punjab.
Amarinder Singh is playing it safe by also contesting from Patiala, a seat he has won thrice and by bigger vote margins each time. He is a local royal - his forefathers were Maharajas of Patiala - but the contest will be no cakewalk for him as he takes on General (retired) JJ Singh, who was India's first Sikh Army chief. General Singh has been fielded by the Akali Dal.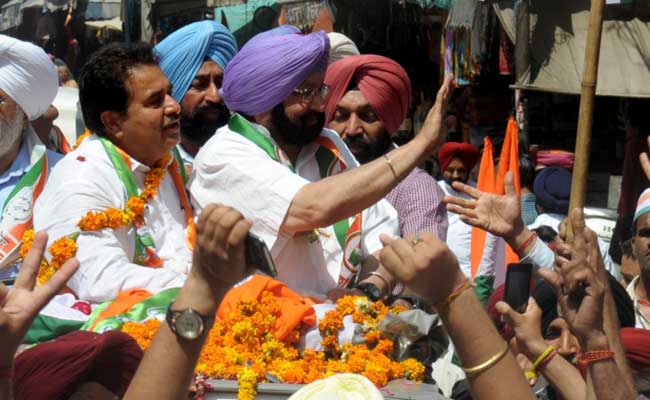 But it is neither Sukhbir Badal's battle nor that of his father, Parkash Singh Badal, which has been most in the news. On paper, Sukhbir Badal's brother-in-law, Bikram Singh Majithia, a powerful and controversial minister in the Badal government, is contesting against Himmat Singh Shergill of the Aam Aadmi Party. In fact, Mr Majithia faces the entire might of AAP.
Arvind Kejriwal and his party have reserved the fiercest attack in their Punjab campaign for Majitha, with most of their now famous NRI volunteers directed there to campaign against Mr Majithia, whom Mr Kejriwal has vowed to defeat and put in jail if his party is elected. Mr Kejriwal has alleged that Mr Majithia is involved in Punjab's massive drug trade, an accusation that the Akali Dal leader has firmly denied.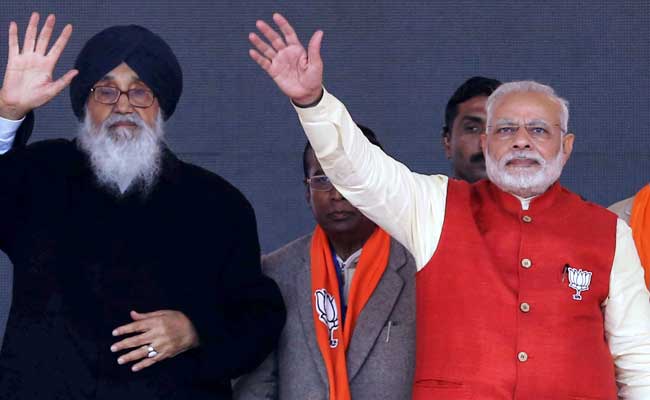 Even Rahul Gandhi chose to begin his Punjab campaign from Majitha.
Punjab has 117 assembly seats. In the 2012 state elections, the Akali Dal had won 68 seats winning an unprecedented second consecutive term. The Congress had won 46. AAP did not exist. It was launched later that year and in 2014 won four of Punjab's 13 seats, equal to 33 assembly seats.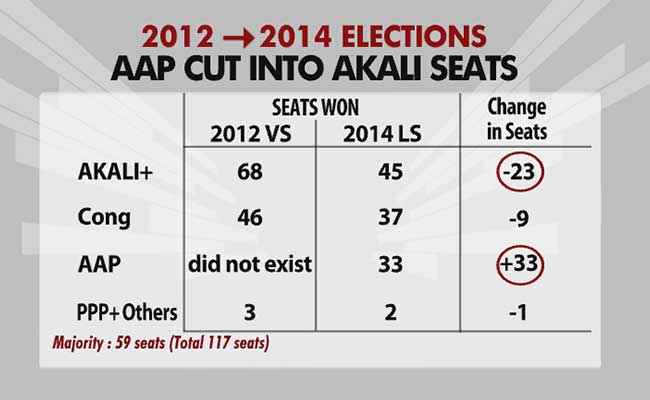 The state votes on Saturday, February 4. Votes will be counted on March 11.
Heavyweights

| Const No | Const Name | Cand Name | Party |
| --- | --- | --- | --- |
| 19003 | Pathankot | Ashwani Kumar Sharma | BJP |
| 19004 | Gurdaspur | Sucha Singh Chhotepur | APP |
| 19007 | Batala | Gurpreet Singh Waraich | AAP |
| 19013 | Majitha | Himmat Singh Shergill | AAP |
| 19013 | Majitha | Bikram Singh Majithia | Akali |
| 19017 | Amritsar Central | Tarun Chugh | BJP |
| 19018 | Amritsar East | Navjot Singh Sindhu | Cong |
| 19023 | Patti | Adesh Pratap Singh Kairon | Akali |
| 19051 | Chamkaur Sahib | Charanjit Singh Channi | Cong |
| 19061 | Ludhiana South | Balwinder Singh Bains | LIP |
| 19062 | Atam Nagar | Simarjit Singh Bains | LIP |
| 19068 | Dakha | Advocate HS Phoolka | AAP |
| 19079 | Jalalabad | Bhagwant Mann | AAP |
| 19079 | Jalalabad | Sukhbir Singh Badal | Akali |
| 19081 | Abohar | Sunil Kumar Jakhar | Cong |
| 19083 | Lambi | Prakash Singh Badal | Akali |
| 19083 | Lambi | Capt. Amrinder Singh | Cong |
| 19092 | Bathinda Urban | Manpreet Singh Badal | Cong |
| 19099 | Lehra | Rajinder Kaur Bhattal | Cong |
| 19111 | Rajpura | Harjit Singh Grewal | BJP |
| 19115 | Patiala | General J J Singh | Akali |
| 19115 | Patiala | Capt. Amrinder Singh | Cong |