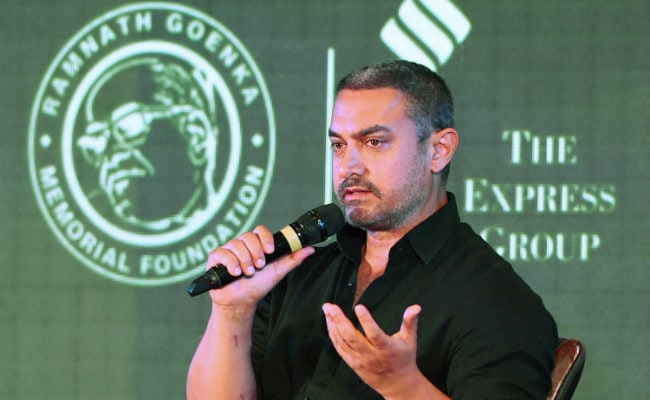 New Delhi:
Lacerated by critics for his "leaving India" comments linked to the "intolerance" debate, actor Aamir Khan today asserted that he stood by what he said and "neither I, nor my wife Kiran, have any intention of leaving the country."
In a statement
, the 50-year-old actor said: "I stand by everything that I have said in my interview. To all those people who are calling me anti-national, I would like to say that I am proud to be Indian, and I do not need anyone's permission nor endorsement for that. To all the people shouting obscenities at me for speaking my heart out, it saddens me to say you are only proving my point."
The clarification comes after a storm over his comments at an event in Delhi on Monday.
"When I chat with Kiran at home, she says, 'should we move out of India?' That's a disastrous and big statement for Kiran to make. She fears for her child. She fears what the atmosphere around us will be. She feels scared to open the newspapers every day. That does indicate that there is this sense of growing disquiet, there is growing despondency apart from alarm," he had said at the Ramnath Goenka Excellence in Journalism Awards.
Responding to the attacks on him since then, Mr Khan said: "We never did (have any intention of leaving), and nor would we like to in the future. Anyone implying the opposite has either not seen my interview or is deliberately trying to distort what I have said. India is my country, I love it, I feel fortunate for being born here, and this is where I am staying."
The government had called Mr Khan's comments alarmist, with ministers alleging a conspiracy to tarnish India's image.
Union Minister Venkaiah Naidu said: "Some are propagating wrong things some are coming under wrong propaganda. There is more tolerance in India. People of India are tolerant."
Among those who lashed out at the actor were his colleagues from the film fraternity, like Anupam Kher and Raveena Tandon.
But Mr Khan won strong support from opposition parties like the Congress.
Incidents like attacks on rationalists, a mob killing over beef-eating rumours and controversial statements by central ministers have been held up by opposition parties and a section of civil society as examples of intolerance under the current regime.