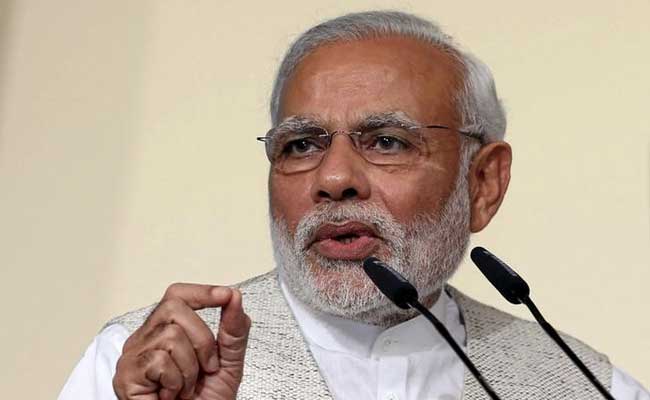 New Delhi:
Two key proposed social sector reforms which seek to protect the rights of transgenders and address the problem of drug abuse are unlikely to be introduced anytime soon, with the Prime Minister's Office (PMO) putting them on hold for the time being.
The Social Justice and Empowerment Ministry had already completed inter-ministerial consultations on the two proposals --Rights of Transgender Persons Bill and the National Drug Demand Reduction Policy-- and sent them to the PMO before those could be forwarded to the Union Cabinet for approval.
"Following inter-ministerial consultations, these two proposals after being vetted by the Law Ministry were sent to the PMO for its view before sending it to the Cabinet for approval.
"However, the PMO, in its communication to the Ministry, has asked it to put the two proposals on hold for the time being," Ministry sources said.
The PMO has not specified any reason for its decision, the sources added.
As per the Draft Rights of Transgender Persons Bill 2016, forcing a transgender to leave a village or residence, forcibly removing their clothes and parading them naked or inciting them to beg or do similar forms of bonded labour will be treated as atrocities and violence against them and proposes imprisonment of upto two years, along with a fine.
The Draft Bill also includes a chapter detailing a series of offences which shall be treated as atrocity and violence against transgenders.
Also, transgenders, who by birth do not belong to Scheduled Castes or Scheduled Tribes may be declared a member of the Backward Classes and would be entitled to reservation under the existing ceiling for OBCs, according to the draft bill.
The National Policy for Drug Demand Reduction mainly focuses on the rehabilitation aspect of the victims apart from covering two broad areas--illicit drugs including cannabis, heroin and opium and pharmaceutical preparations like transquilisers and inhalants.
The draft policy was sent to the Prime Minister's office for approval in January. They have found the original draft to be very lengthy and asked us to make it concise. The Ministry then redrafted the policy and had sent it to the PMO.
The redrafted policy emphasises on strengthening coordination among various regulatory agencies concerned to check the diversion of substances from lawful channels to illicit networks, including internet pharmacies.