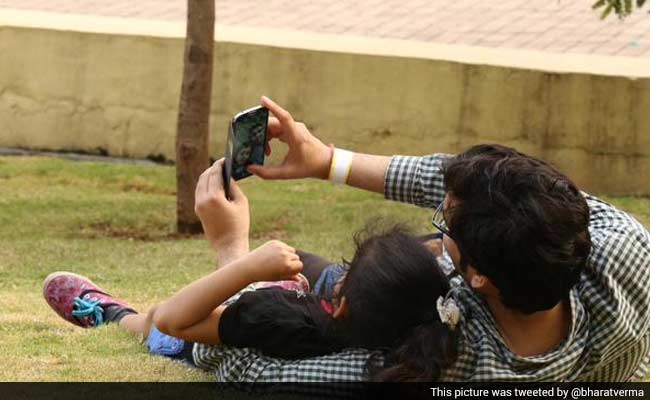 New Delhi:
President Pranab Mukherjee today launched 'Selfie with Daughter', a mobile application aimed at raising awareness about female foeticide and sex selection. President Mukherjee asked people to take photographs with their daughters and upload them on the app to make the campaign a success.
"'Selfie with Daughter' has become a worldwide movement against female foeticide and sex selection," the president said.
The campaign was started by former sarpanch Sunil Jaglan in June 2015 at Bibipur village in Haryana's Jind district. Mr Jaglan has been working in the field of women empowerment and village development.
The aim of the campaign is to motivate society to feel proud to be parents of a girl child, which will result in improving child sex ratio. The president expressed hope that this would eventually help in dealing with problems arising out of gender imbalance.
Describing the app as an innovative concept and an act of gentle persuasion, President Mukherjee congratulated Mr Jaglan for his efforts in initiating the campaign in Haryana.
With 'Selfie with Daughter' initiative being termed as an
international movement
by Prime Minister Narendra Modi during his meeting with Silicon Valley CEOs in the US, the man behind the initiative said these words of praise will help the campaign. Cricketer Sachin Tendulkar had also
joined the campaign
on social media.