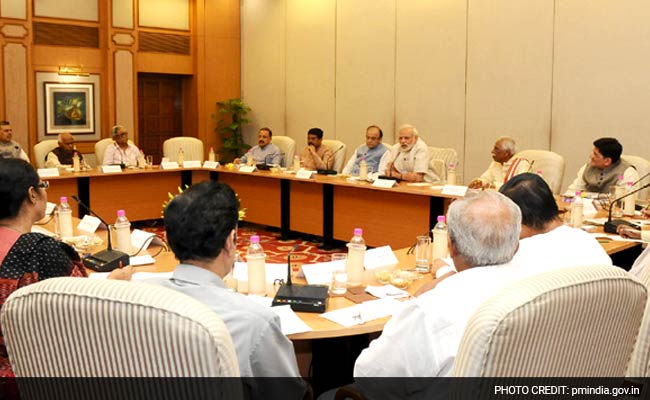 New Delhi:
RBI Governor is appointed by Prime Minister's Office (PMO) on recommendation of Finance Minister, Parliament was informed today.
"Whereas the appointment of Governor, RBI, is approved by Prime Minister's Office on the recommendation of Finance Minister," Minister of State for Finance Santosh Kumar Gangwar said in a written reply to the Rajya Sabha.
To a separate query, Gangwar said Appointment Committee of Cabinet (ACC) guidelines for appointment of Deputy Governors are still the same, but the composition of the search committee has been changed.
"Now, a search committee, namely Financial Sector Regulatory Appointment Search Committee (FSRASC) has been constituted with the approval of ACC. The committee will recommend names for appointment of Chairperson and Members of financial sector regulatory bodies, including those of the Governor and Deputy Governors," the minister said.
Deputy Governors are appointed on the basis of ACC-approved guidelines, which stipulate that the search committee constituted for the purpose will recommend the person to be appointed as a Deputy Governor.
Gangwar said section 8(1)(a) of the Reserve Bank of India Act, 1934, provides that there shall be one Governor and not more than four Deputy Governors to be appointed by the central government on the central board of RBI.
Sources in the Finance Ministry said the government is close to picking a successor of Raghuram Rajan, who has announced his decision not to seek a second term after his current term comes to an end on September 4.
(This story has not been edited by NDTV staff and is auto-generated from a syndicated feed.)