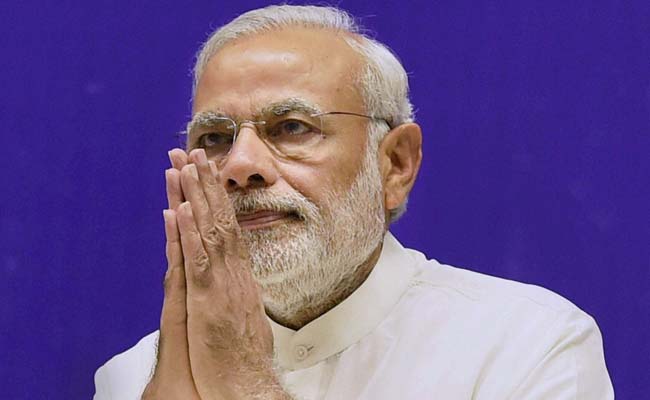 New Delhi:
Thanking people for their support and cooperation to his demonetisation drive, Prime Minister Narendra Modi today made a series of announcements reiterating his government's focus on the welfare of farmers and the poor. He was making a televised address to the nation on new year's eve and said he was grateful for the patience that people had shown amid a cash crunch that followed the ban on 500-and 1000-rupee notes that he announced on November 8. The decision was aimed at combating tax evasion and money laundering and the Prime Minister praised the people for working shoulder to shoulder with the government to defeat corruption.
The amount of cash in the form of old notes that has been deposited back in the system, he said, showed that the mission had been successful. The Indian banking system, PM Modi said, has never received such a large amount of money in a such a short time. He asked banks to keep the poor, the lower middle class and the middle class at the focus of their activities and to make "appropriate decisions in public interest."
He announced two new housing schemes for the urban poor, pointing out that millions still don't own homes. The Prime Minister said a rebate in interest of 4 per cent would be given for home loans of up to 9 lakh rupees taken by the urban poor in 2017, and an interest rebate of 3 per cent on home loans of up to 12 lakh.
In villages, he said, home loans of up to 2 lakh for new housing or extension of housing taken in 2017 would attract a rebate in interest of 3 per cent. He said the number of houses being built for the poor under the Pradhan Mantri Awaas Yojana in rural areas was being increased by 33 per cent. He also announced a 60-day interest waiver for farm loans taken in the Rabi season from district cooperative banks and primary societies.
Three crore farmers who have Kisan Credit Cards would be given RuPay debit cards within three months, the PM said.
In other important decisions, the Prime Minister said that senior citizens would be assured of a fixed 8% interest on their deposits of up to 7.5 lakhs for 10 years.
Banks, he said, have been asked to raise cash credit limit to small businesses to 25 per cent from 20 per cent. For small entrepreneurs, PM Modi said, credit guarantee would be raised from 1 crore to 2 crore.
Also, he said, Rs 6,000 would be to be transferred to the accounts of pregnant women in poor districts