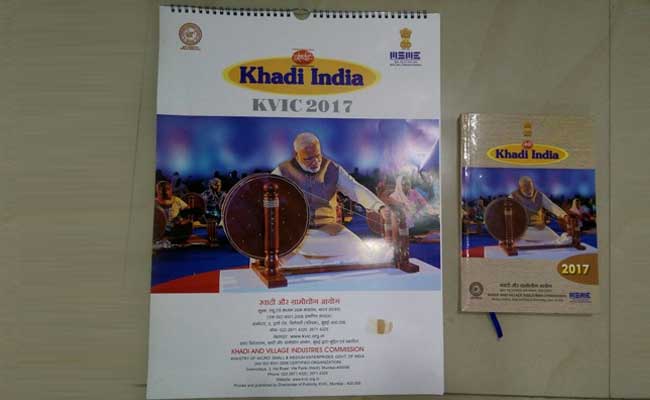 Mumbai:
It is Prime Minister Narendra Modi spinning the "charkha" - not Mahatma Gandhi - on the 2017 calendar and diaries published by the Khadi Village Industries Commission or KVIC, a first that has taken many employees of the government body by surprise.
The commission's calendars have always featured Mahatma Gandhi, who founded the Khadi movement in the 1920s, aiming to boycott foreign goods in a non-violent protest against the British.
According to sources, a section of employees and officials were taken aback to see the cover photo showing PM Modi weaving Khadi on a large 'charkha' or spinning wheel, in the classic pose of Mahatma Gandhi.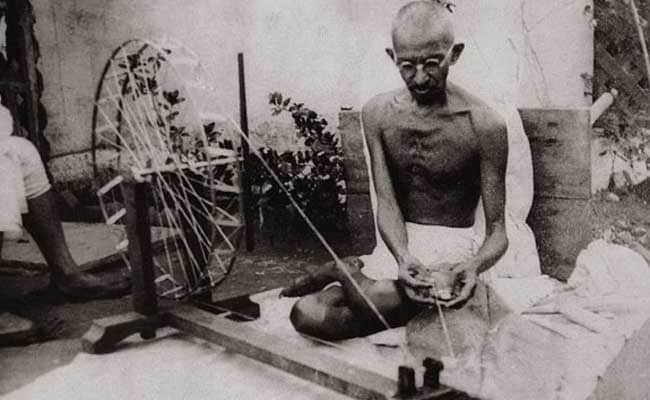 KVIC Chairman Vinai Kumar Saxena said this was "not unusual" and there have been deviations in the past.
"The entire khadi industry (udyog) is based on Gandhiji's philosophy, ideas and ideals, he is the soul of KVIC, so there is no question of ignoring him," Mr Saxena told news agency IANS.
He added that Prime Minister Modi has been wearing khadi for a long time, and has made it popular among the masses; even among foreign dignitaries, while developing his own styles around khadi.
"In fact, he is khadi's biggest brand ambassador, and his vision matches KVIC's, of 'Make In India' by making villages self-sufficient, 'skill development' by generating employment among the rural masses, infuse modern technology for khadi weaving, innovations and marketing. Plus, the PM is a youth icon," Mr Saxena explained.
While Mahatma Gandhi's historic picture weaving khadi on a simple charkha, wearing his trademark loin cloth, is legendary and imprinted in the minds of the masses for generations, PM Modi is seen in his signature kurta-pyjama-waistcoat, working on a slightly modern charkha.
Employees of KVIC at its Vile Parle headquarters observed "a silent, soul-cleansing" protest wearing black bands on their mouths during lunch hour yesterday.
"We are pained at this systematic easing out of Mahatma Gandhi's ideas, philosophy and ideals by the government. Last year, the first attempt was made by including the PM's photos in the calendar," a senior KVIC staffer told news agency IANS on the condition of anonymity.
The staff unions had reportedly raised their objections at the time.
"However, this year it's a total washout. The pictures and teaching of Gandhiji - who created khadi for the poor masses and made it a symbol of the 'swadeshi' self-reliance during the struggle for Independence - are completely left out in the calendar and diary," the staff member claimed.
Prime Minister Modi has a khadi garment unofficially named after him - the casual and comfortable, half-sleeved 'Modi Kurta' - since the days he was Gujarat Chief Minister.
During the four-month period between Mahatma Gandhi's birthday on October 2 and his martyrdom on January 30, the KVIC launches special promotions and offers special rebates to boost khadi sales across India.