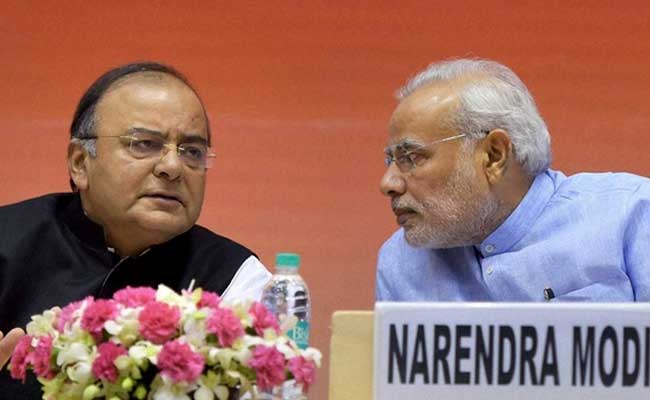 New Delhi:
The government will stick to the fiscal deficit target of 3.3 per cent this fiscal as it expects buoyant tax revenues and exceeding disinvestment target, Finance Minister Arun Jaitley said on Saturday.
Speaking to reporters after Prime Minister Narendra Modi reviewed various departments of the finance ministry, he said the government is confident of surpassing the 7.2-7.5 per cent GDP growth rate projected in the Budget for 2018-19.
"We will stick to fiscal deficit target," he said, adding that the capital expenditure targets will also be met. "The Prime Minister expressed his satisfaction with regards to broad parameters in relation to economic and macro-economic data emerging this year," he said.
Mr Jaitley said the income tax collections have been robust with expanding base and collections will exceed budgetary targets.
The Goods and Services Tax (GST), he said, is settling down.
He also exuded confidence of surpassing the Rs 1 lakh crore target from disinvestment proceeds.