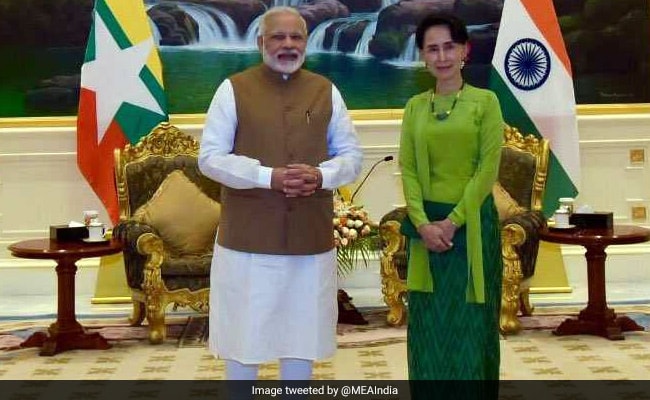 Naypyidaw:
Prime Minister Narendra Modi today presented Myanmar State Counsellor Aung San Suu Kyi with a special copy of the original research proposal she submitted for her fellowship in 1986.
"Presented Daw Aung San Suu Kyi a special reproduction of original research proposal she submitted for fellowship at IIAS (Indian Institute of Advanced Study), Shimla in May 1986," PM Modi said in a tweet.
Prime Minister Modi is on his first bilateral visit to Myanmar where he held wide-ranging talks with Ms Suu Kyi. After the meeting, Prime Minister Modi gifted the 72-year-old nobel laureate a copy of her original research proposal.
Ms Suu Kyi has a strong connection with India. She studied political science from the Lady Shri Ram College in Delhi and graduated in 1964.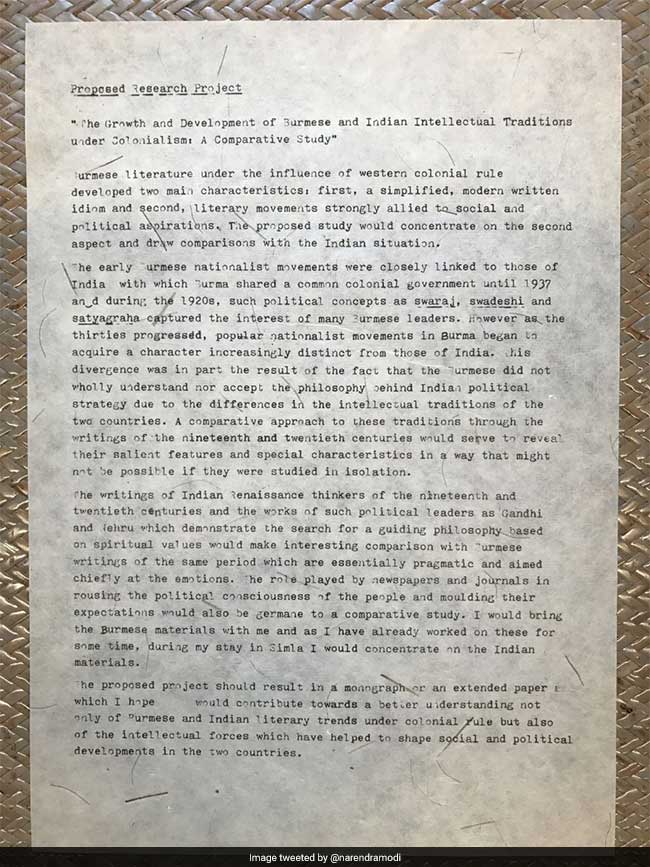 She was also a fellow in Shimla at the prestigious Indian Institute of Advanced Studies. Ms Suu Kyi had also spent time with her husband Michael Aris and two sons Kim and Alexander in Shimla.
Prime Minister Modi arrived in Myanmar yesterday on the second leg of his two-nation visit during which he travelled to southeastern Chinese city Xiamen where he attended the annual BRICS summit and held talks with Chinese President Xi Jinping, Russian President Vladimir Putin and other world leaders.