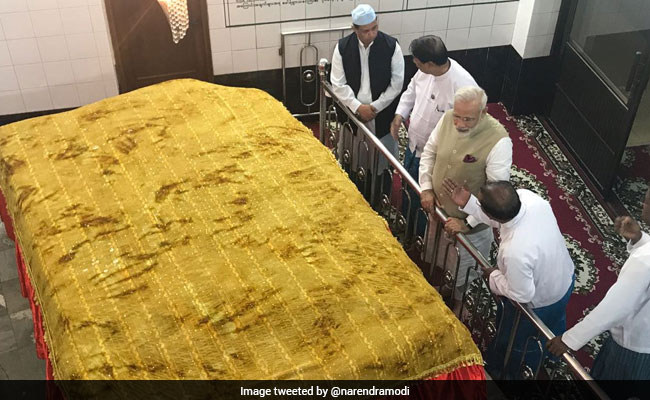 Yangon:
Prime Minister Narendra Modi today wrapped up his Myanmar trip with visits to the 'mazar' of last Mughal emperor Bahadur Shah Zafar and the 2,500-year-old Shwedagon pagoda, besides performing a puja at the Kalibari Temple in Yangon.
Prime Minister Modi, on the last day of his three-day first bilateral visit to this Buddhist-majority country, visited the pagoda, considered to be the pinnacle of Myanmar's cultural heritage.
He also planted a Bodhi tree sapling at the pagoda complex, signifying common cultural heritage.
"Delighted to visit Myanmar's cultural landmark, the Shwedagon Pagoda," Prime Minister Modi tweeted.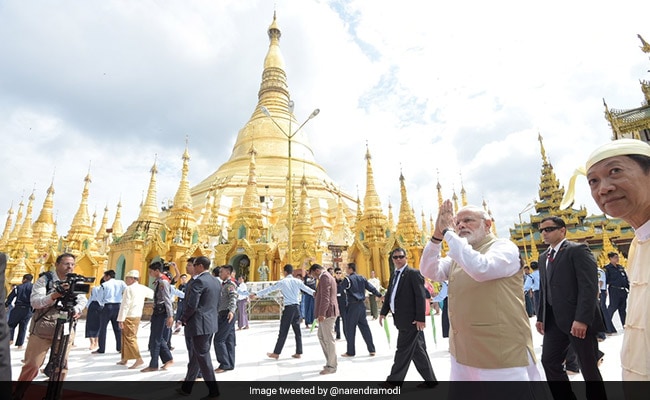 The 2,500-year-old Shwedagon Pagoda enshrines strands of Buddha's hair and other holy relics.
Located west of the Royal Lake in Yangon, Shwedagon Pagoda is considered to be the most sacred and impressive Buddhist site for the Myanmarese people.
Shwedagon Pagoda is covered with hundreds of gold plates and the top of the stupa is encrusted with 4,531 diamonds, the largest of which is a 72 carat diamond.
PM Modi also visited the Bogyoke Aung San Museum where he was accompanied by Myanmar's State Counsellor Aung San Suu Kyi.
"I thank Daw Aung San Suu Kyi for the special gesture of showing me around the Bogyoke Aung San Museum. Paid tributes to General Aung San," PM Modi said.
He also visited the grave of Bahadur Shah Zafar and paid floral tributes. The prime minister also tweeted a picture of himself at the Mughal ruler's grave.
Bahadur Shah Zafar, who was also a prolific Urdu poet and calligrapher, died at the age of 87 in then Rangoon, where he was exiled to by the British after the revolt of 1857.
Prime Minister Modi also paid his respects at the Martyrs' Mausoleum and performed 'puja' at the Kalibari Temple.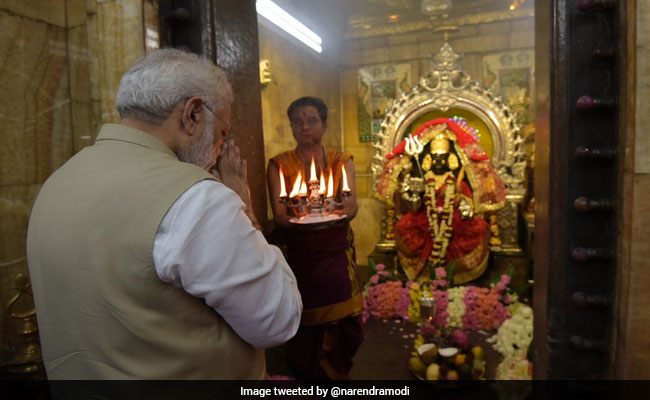 "Performed Puja at Yangon's Kalibari Temple. Feeling extremely blessed," PM Modi tweeted along with a picture of himself at the temple.
Yesterday, PM Modi had visited the famous early 12th-century Ananda Temple in Myanmar's ancient city of Bagan. The temple is being renovated with India's assistance after it was damaged in a tremor last year.
In the afternoon, PM Modi left for home after concluding his visit during which he held wide-ranging talks with Suu Kyi.
After Modi-Suu Kyi talks, 11 agreements were signed between the two sides in areas like maritime security, strengthening democratic institutions in Myanmar, health and information technology.
Prime Minister Modi arrived in Myanmar on the second leg of his two-nation trip after his visit to the southeastern Chinese city of Xiamen where he attended the 9th BRICS Summit.